In a hurry? Here's a TL;DR of our favorite gifts for keeping long distance grandparents connected with family:
Our Top Choice
LuvLink Friendship Lamps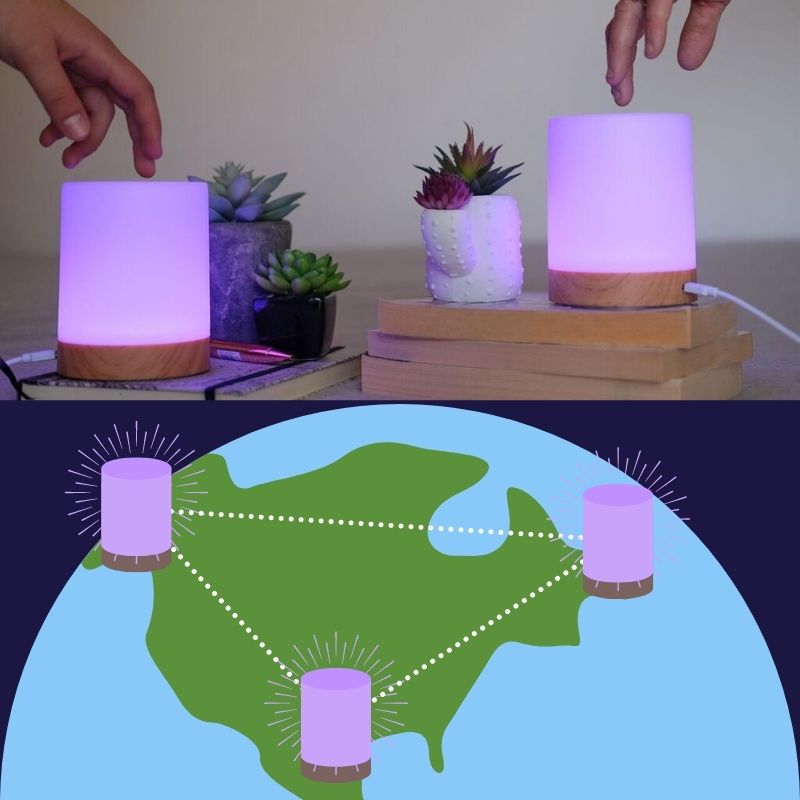 A single touch will light up loved ones' lives, no matter where they are in the world!
Unique Tech
LoveBox Messenger
Easily send loving messages anywhere in the world & watch the heart spin!
Great Value
Portal TV by Meta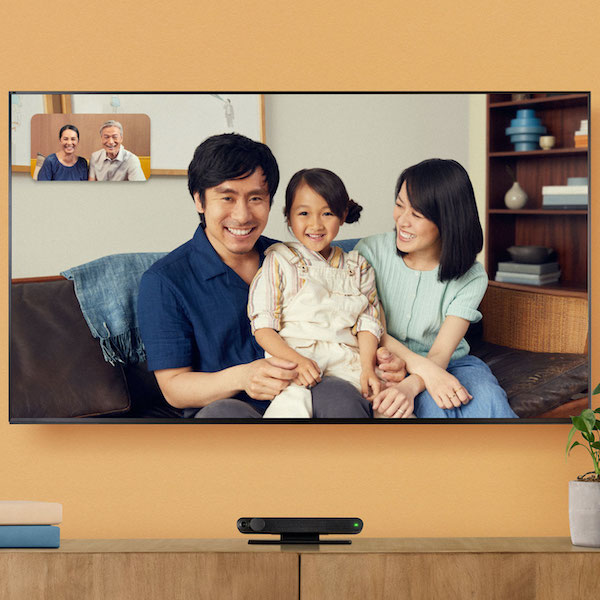 Easy to use video call system we think is perfect for senior family members.
When we moved to Canada, staying connected with our extended family in Australia became really important.
We researched gifts and products that could help build upon the grandparent/grandchild relationship, even when separated by over 10,000 miles.
Since recently moving back to Australia. We've had to go through the process again!
The question is: Are there any good gifts for long distance grandparents?
You bet!
But some options will definitely surprise you…
OUR SELECTION CRITERIA: To make sure each was worthy of making the cut, they had to check three boxes.
It MUST help strengthen the connection between long distance family members.
If tech-based it has to be super easy to setup and use.
Cannot be ridiculously expensive.
Onboard? Let's get stuck in!
The Best Gifts for Long Distance Grandparents in 2023
Long Distance Touch Lamps by LuvLink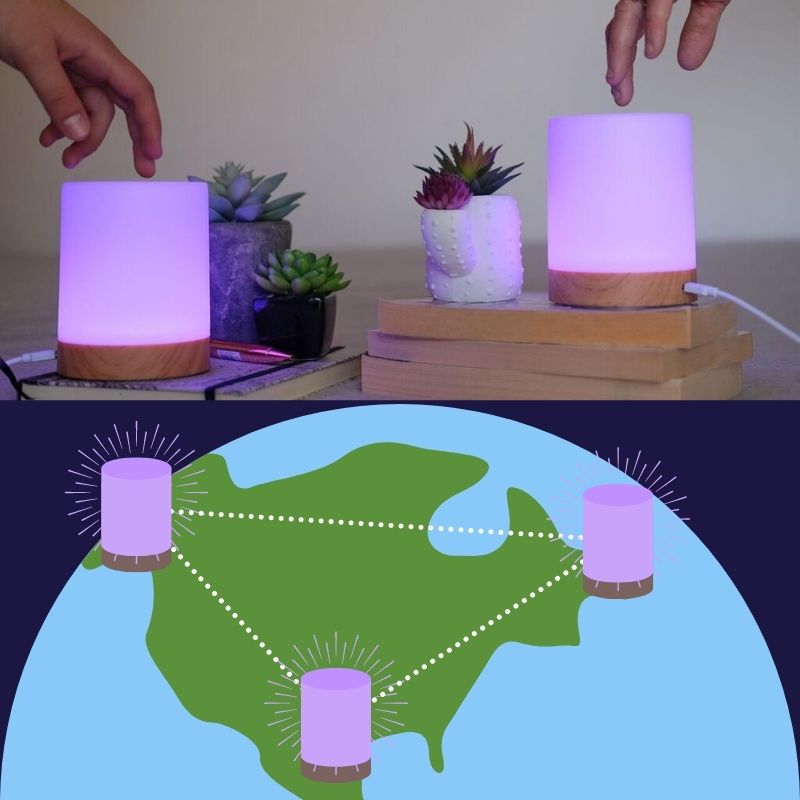 These long distance touch lamps by LuvLink are another great way to let someone know you're thinking about them from afar.
Once connected to Wi-Fi, all you have to do is touch the top of one lamp and the other will light up in the same color, no matter where it is in the world.
We love these lamps for a few reasons:
The team at LuvLink have made the setup process super simple.
They are 'two-way' meaning both lamps can send signals to each other.
USB charging means you're not limited to certain power plugs (North America, Europe, etc).
Only needing a single touch to light up makes them really easy to use, which we think is perfect for long distance grandparents.
But you do have the option to cycle through different colors simply by holding your finger on the top of the lamp. This is a great option if you want specific colors to mean different things, for example:
Green

: Good morning!

Yellow

: Video call?

Blue

: Thinking of you.

Purple

: Just checking in.
The options are endless!
To note: While this shouldn't be used as an emergency device. Grandparents could use the color red if they need assistance.
While we think the setup process was straight forward, make sure to check it out beforehand to see if whoever is using it will also be capable. For more details visit FriendLamps.com.
LuvLink are currently running a 40% off promotion, so head over to FriendLamps.com to take advantage!
Last checked 22nd September 2023.
Want more options? Check out our post on the best long distance touch lamps for couples, friends and families.
LoveBox Spinning Heart Messenger
The LoveBox Spinning Heart Messenger is a heart-warming way to let your long distance grandparents know they are in your thoughts.
Using the dedicated Lovebox app, you can send messages (typed, hand drawn etc) and images directly to the Lovebox. Once the message is received it will trigger the heart on the front of the box to spin acting as a physical notification!
Traditional messaging feels quite impersonal. Just imagine the smile on their face as they rush over to see your message. To do so, all they have to do is lift the lid on the top to see your loving note inside!
We think Lovebox is on of the best gifts for long distance grandparents because it's an easy to use 'one way' messaging system. This is perfect for less tech savvy seniors as there is nothing technical to do on their part other than connecting it to their Wi-Fi.
This also makes it one of the more affordable tech gifts for big families, where multiple family members can send messages to the same LoveBox.
To note: Lovebox now comes with a color screen option! Head on over to UncommonGoods.com for more details.
Meta (Facebook) Portal Devices
Video calls have gradually become easier over time, but Meta's new devices take them to the next level.
Their range of Portal devices are an incredible way for families to stay connected. This is especially true for more senior or less 'tech-savvy' family members who are keen on having an active role as long distance grandparents.
One feature we absolutely love is their ability to follow the user's voice and movements.
Long gone are the days where you need to stick your face right in front of the camera. If you move the camera will follow you, or if you're on screen with more than one person and they move out of the shot, the camera will zoom in and focus on those that are still there.
Meta has partnered with Amazon to integrate Alexa, allowing you to not only activate it with your voice but also connect to apps and games.
Here we take a quick overview of the different options available:
Portal TV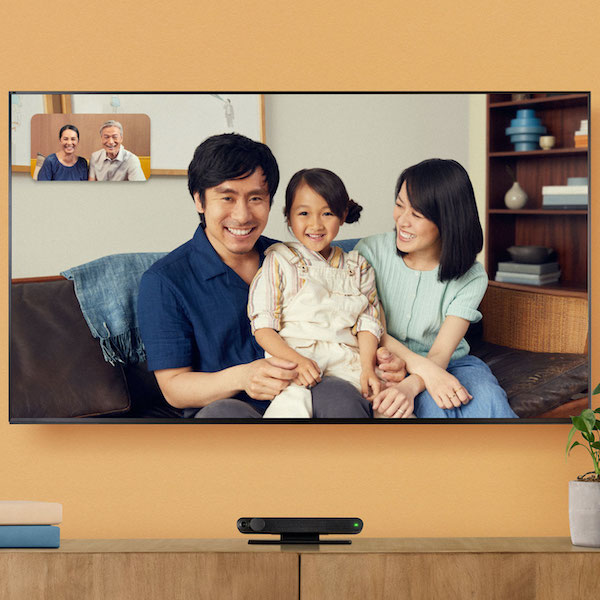 We think this model is the most appropriate for grandparents for two main reasons:
It uses their television as the display, creating a much larger viewing area, making everything easier to see.
The system includes a remote, which they are likely very comfortable using compared to touch screen interfaces.
For more details visit Amazon.
Portal & Portal Mini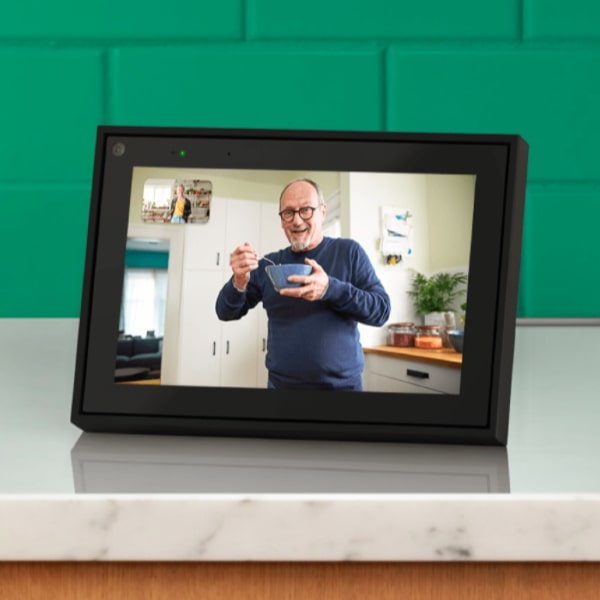 If the grandparents have an analog TV, or none at all, the original Portal is a great choice.
This all-in-one tabletop option comes with either an eight inch or ten inch screen. You can also stand it horizontally or vertically depending on how your family usually takes video calls.
Visit Amazon to see which size is best for your needs.
Portal Plus
Who doesn't love the finer things in life? Well, Meta knows this too!
The Portal Plus is their flagship or luxury option that includes:
A large 15.6 inch screen (5.6 inches larger than the original Portal)
15 watt speakers including a four inch subwoofer
The camera captures the largest 'field of view' of 140°
We'd recommend the Portal Plus for anyone that will use it in other situations, like listening to music, controlling their smart home devices or taking work meetings.
Family Star Maps by Our Love Was Born
Honor important moments in your family's life with these highly personalized Family Star Maps.
They're created using professional astronomy charting software to show the stars' location at a certain place and date.
Cool option: For gifting to grandparents. Parents could choose to have a heart with stars how they looked on the date and location their kids were born surrounded by circles representing the birth dates and their locations.
The customization options are nearly endless. Visit Our Love Was Born on Etsy.com to see the different colors, fonts, sizes, mediums (print or canvas), frames and other options you can choose from.
MyHeritage DNA Kits
Researching family history was a tedious and difficult task. Nowadays, tech companies like MyHeritage DNA with their large databases have made it easier than ever!
The process is non-invasive, only needing a small saliva sample and 3-4 weeks to analyze and compile the results.
We think these kits are a great way to explore your family's past but more so for the memories they can create.
Having this information on hand, whether it's new or not, will spark amazing conversations about how life was and how your family came to be. Whether it's in person or on video chat, these are the types of interactions we should be fostering between grandparents and grandchildren.
For more information on the complete process and pricing, visit their official website MyHeritage.com.
Family Album App
Sharing photos of our young children with their grandparents has been a struggle at times. Not all of them are on social media and we also don't really want to upload their photos to such platforms.
We all have smartphones, which is where the Family Album app comes in handy!
Think of it as your own (private and highly secure) social media platform.
Only family members that have accounts and that have been approved will see photos and updates you publish. You can also interact with each other by liking photos and adding comments.
We think this is a great, free alternative and happy to see that it's available on both Android and iOS.
Speaking of apps! Check out our post on the best apps for grandparents and grandchildren to stay connected from afar.
Personalized Family Prints by Shelly Klein
If there's one thing that grandparents love to hang on the wall it's an updated family portrait. But why not make the next portrait timeless with a personalized family print!
We really like Shelly Klein's prints on Uncommon Goods because of the wide range of design options available.
There are hundreds of personalization combinations, including:
Skin tones
Hair color and length
Facial hair and glasses
Clothing types and colors
Different heights, plus
Animals such as dogs, cats and more!
You can even have up to 12 figures, which is great for large long distance families.
Visit Shelly's listing on UncommonGoods.com to get a better idea of the available personalization combinations.
Family Cook Book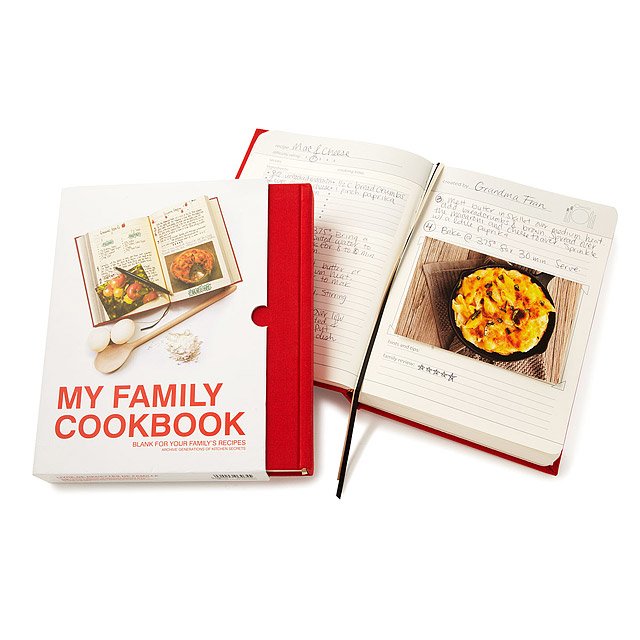 My Mom/Dad makes the best _______.
Every parent can fill in the blank for their children but can they actually make it? When in doubt, write it out! In this scenario, write it out in the awesome My Family Cookbook!
Have the grandparents document their best meals for everyone to enjoy for years to come.
It includes space for over 80 recipes plus blank pages for other notes and things like measurement conversion tables.
An addition we think is really cool is the areas set aside for family members to review the recipes! What grandparent wouldn't love to see an amazing review in their grandchild's handwriting?
Kidvelope Long Distance Board Game
The Mission Adventure Game That Connects Kids to Faraway Family and Friends
We couldn't have said it better ourselves!
You could say Kidvelope is a gift for their grandchildren, it has been specifically designed for family members, like grandparents, to get involved from afar.
It includes situations where players need to mail things to each other and have phone conversations to complete parts of the game.
What's really cool is that the more these mailings and phone calls occur the more points and prizes that can be won, which is sure to entice the little ones!
To note: It's designed for kids aged 6 to 11 and is readily available on Amazon.
Love to play games? Check out our post on fun and easy to play online games for grandparents and grandchildren.
Throw Blanket For Grandma
Who's grandma doesn't like to rug up with a blanket while watching TV or reading a book?
Exaclty!
What would make that TV show or book 10X better?
Yep, a personalized grandmother throw blanket!
This sweet option from Etsy designer Laura Miller includes grandma's preferred name and the names of up to 14 grandchildren in the background.
Customization options include:
Name in the middle
1 to 14 names in the background
Fabric color (7 options)
Fabric type (plush fleece or sherpa lined)
Two sizes (50″ x 60″ and 60″ x 80″)
Don't forget to check out the customer reviews and images they've uploaded on Etsy.com.
Homesick Candles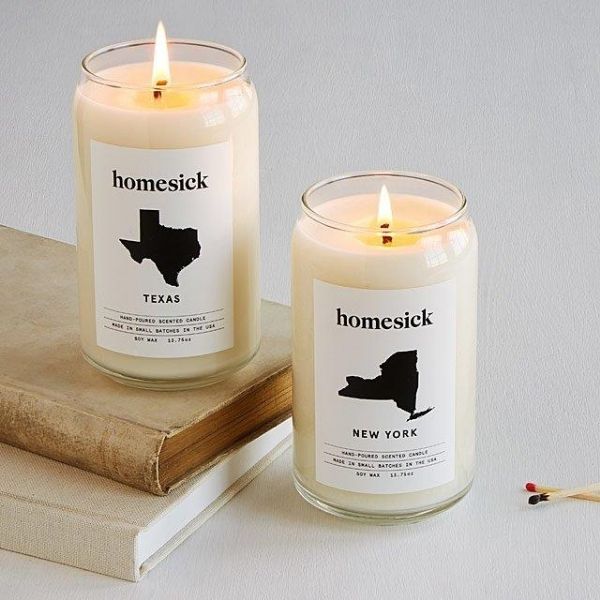 While the name might not suit the intentions behind such a gift for long distance grandparents. We can't discount the impact that they can have!
Memories can be strongly tied to your sense of smell. So why not send a grandparent Homesick Candles to remind them of home?
These soy candles are made with natural fragrance oils, and each state has a different scent profile that was formulated with input from locals.
A few of the scents include:
SoCal – rose, carnation, and jasmine
Colorado – spruce, cedar, sandalwood, amber, and cinnamon
Texas – dark leather, fresh pine, and lemon
New York – apple, cinnamon, nutmeg, and pumpkin
Illinois – Honeysuckle, lavender, white flower, and violets
Florida – citrus, bergamot, vanilla, and amber musk
Connected Bracelets by HEY
If your grandparents are a little more savvy when it comes to technology (and smartphones), these bracelets are another great way to stay connected.
HEY Bracelets work in a similar fashion to the FriendLamps in the sense that you touch one and it will communicate with the other. But instead of lighting up, the band on the corresponding bracelet will gently tighten to mimic touch!
As we said earlier, these bracelets are a little more hands on. Smartphones are needed for the setup process and cellular connection.
There are other models out there but we prefer HEY Bracelets because the setup process is very straightforward and that's all the app is used for. Where other's have more intricate features that may not be of interested for more senior users.
For more details check out their official site at FeelHey.com.
Want to see those other models? Here's our post on the best touch bracelets to stay connected with loved ones.
Our Favorite Gifts For Long Distance Grandparents
When it comes to gifts for long distance grandparents it's hard to get it wrong. They're going to love anything that comes from the heart.
Our favorite option is the range of Facebook Portals.
Communication is vital for long distance families to stay close and the Portal devices help immensely in this area.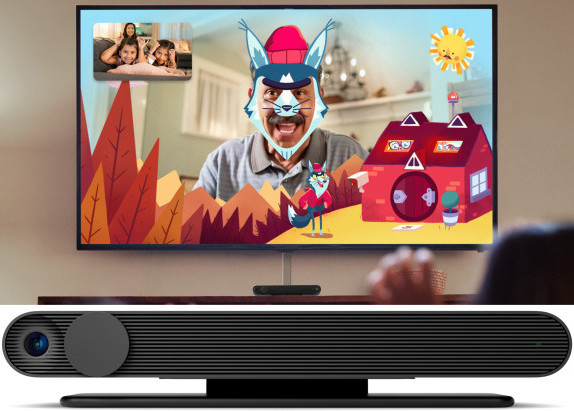 We definitely recommend the Portal TV for older family members because it connects to a device they likely use frequently and can control it with a remote.
---
Hi, we are Lolo (Canada) & Nate (Australia) a couple that had to go through all that a long distance relationship has to offer, just like you. With our experience and lessons learned we want to help you keep your long distance relationship as strong as ever and ultimately last the distance!