We know how hard it can be to find the right gift for a long distance friend.
Sometimes, one item just isn't enough or doesn't fit the occasion.
Why not put together a care package!
They can be heartfelt and unique to your relationship plus your friend will love it as it shows just how much they mean to you.
The only hard part is trying to work out what to put in them!
Thankfully we're here to help get your creative juices flowing.
We've put together a list of our favorite long distance best friend care packages, including item examples, that will make your bestie smile from ear to ear.
Looking for a specific gift? Check out our recent article on heartwarming long distance friendship gifts that you will both love.
Care Package Ideas For Long Distance Friends
1. Long Distance Best Friend Care Package by Huneybox
If you're running out of time, don't worry we've all been there!
Huneybox has an amazing 'done for you' care package for long distance best friends.
The 10/10 BFF Box combines hand made and locally sourced products from small businesses in the USA to create a magical and heartwarming gift.
What's included in the 10/10 BFF Box:
Geometrics Earring Studs (hand made by cofounder, Marina)
Snackin' Sloth Socks (from Sock It To Me)
Terazzo Gem Soap (from Bell Mountain Naturals)
Cream Hair Claw Clip (from See The Way I See)
Peppermint Lip Balm (from Handmade La Conner)
You also get to upload a picture of the two of you, known as a 'Huneypic', and can include a personal message on the back.
Huneybox a few different themed care packages available and an option to 'Build Your Own Box' to create something truly unique for your bestie.
For more details visit their official website Huneybox.com
2. Feels Like Home Care Packages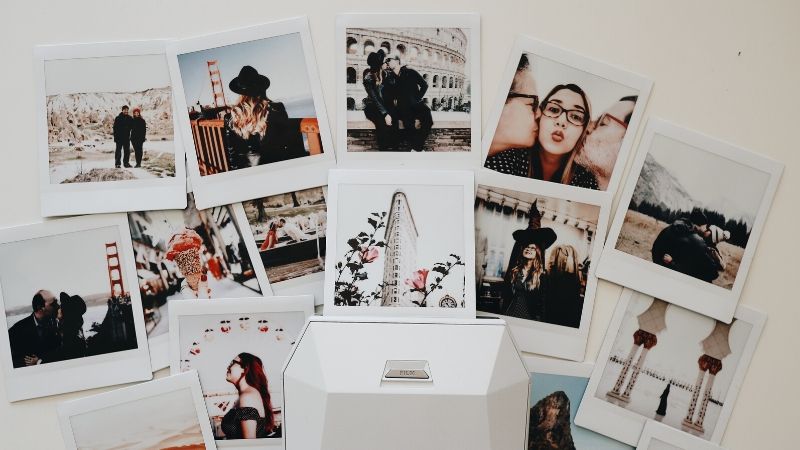 A wonderful thing to do for any friend is to make a care package that reminds them of home. You can include a collection of things like local foods, a picture of home or any type of souvenir from your home town.
They'll love these little reminders as it gives them that connection to a place they love and the people within it.
What to Include in a Home Care Package
Local dry foods (cookies, candy etc)
Picture of you together at your favorite hangout
Poster of their favorite local band
One of your shirts they liked to borrow
Local drinks, tea or coffee beans
Matching friendship keychains you'll use everyday
Tote bag from local market
3. New Beginnings Care Package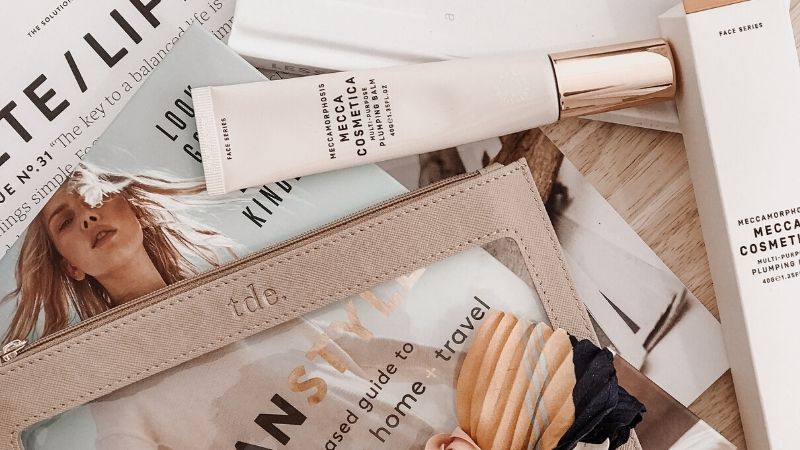 Moving somewhere new can be a daunting task, your friend might feel like an outsider and find it hard to fit in.
This is your time to shine!
Why not put together a care package to help them 'acclimatize' to their new surroundings?
The trick is to think about the interests they have and that you both share. Then do a little research to find what's available that matches those interests. Here are some ideas:
What to Include in a New Beginnings Care Package
Music and movies from where your friend is moving to
Food and drinks that are popular in their new town
Books about or from an author who lives in their new town
Make up you both enjoyed
Their favorite perfume
Pictures of you doing something you enjoyed together
4. All About Us Care Package
This is going to be a nostalgia inducing choice as you include things that remind you of the amazing time you spent together.
Whether it was listening to a new album, sharing lip gloss or a book you both read. There will be plenty of special memories and mementos you can call upon to express the great times you shared together.
What to Include in an All About Us Care Package
Pictures of your favorite moments together
Gift card to a cafe or juice bar you both love
Things you did together, like festival wristbands & concert tickets
Old notes, letters or printed out chat conversations
Snacks you would always eat when at each other's houses
5. A Don't Forget ME! Care Package
This one is going to be all about you.
It's important that long distance friends know what's going on in each other's lives and to continue to share what you love, no matter where life takes you.
This could be a new favorite candy, a new band or movie that you love or perhaps a book.
The goal is to send your friend a mix of things they know you enjoy and new things you've experienced since moving apart. So they can remember what makes you, you! and see how you're growing as a person.
What to Include in a Care Package That's All About YOU!
Your favorite snacks or candy
New coffee beans/grounds or tea you've enjoyed
An old shirt your friend loved (or hated to make them laugh)
Sentimental pictures of you both together
A book you have recently enjoyed reading
Make-up or perfume you use that also suits their style
6. Birthday Care Package
It can be particularly hard to celebrate such a sentimental occasion, like birthdays, from a distance.
While a birthday package won't be as good as seeing them in person, we think they can still have a big impact.
What you choose to include will determine how big of an impact it has!
What to Include in a Birthday Care Package
Either a birthday card OR,
A longer and more intimate message
Ugly party hat that they must take a selfie in
Starbucks or other cafe gift card for a virtual coffee date
A photo of you both celebrating a previous birthday or milestone
7. A Spooky Halloween Care Package
We LOVE halloween.
These days, it is less about being scary and more about having a lot of fun and enjoying the holiday.
If halloween was something that you enjoyed celebrating together, it shouldn't end just because you're now apart.
Here are some ways to continue your love of all things spooky and create a tradition.
What to Include in a Halloween Care Package
Kettle Corn candy (a lot!)
Halloween decorations
A costume theme you can wear together
Halloween make-up kit
Your favorite horror or thriller movie
Halloween themed bath bombs
8. Thanksgiving Care Packages
The fall is an amazing time of the year. As the seasons change, so do the clothes in our closet and our mind shifts towards the holidays.
While you can't send a whole turkey, there are many items you can include to create a lovely thanksgiving care package.
What to Include in a Thanksgiving Care Package
9. Happy Holidays & Christmas Care Packages
The holidays are an amazing time to relax and celebrate with friends and family.
We know how tough it can be when you can't enjoy being with a friend at this time of year.
A Christmas themed care package can help make the distance between you feel shorter.
What to Include in a Care Package for Christmas
Styrafoam flakes or white tissue paper for 'fake snow'
Stocking filled with their favorite Christmas candy
You can't go wrong with candy canes
Packets of hot chocolate
Advent calendar (lots of options to choose from on Etsy)
Your favorite Christmas movie (our is Home Alone!)
10. Heartwarming Winter Care Package
Do you have a friend that has moved to a colder climate or has to live through harsh winters?
Help them get through it with a heartwarming winter themed care package.
This is a great option to add things that will not only warm them up physically but will also warm their soul.
What to Include in a Winter Care Package
Hand & feet warmers are a must
Smart or touch screen gloves (use phone without taking them off)
Cinnamon spice candy if they enjoy a little heat
Vitamin D drops or pills to help when they have less sunlight
Warm and cozy wool socks (merino is the best!)
Matching best friend travel mugs, or
11. Enjoy The Summer Care Package
Alternatively, if your friend has moved to a warmer climate or they are having trouble getting used to the cold winter, a summer themed care package just might be what they need to make it through!
What to Include in a Summer Care Package
High SPF sunscreen
Aloe vera gel for when they forget to use the sunscreen!
Matching best friend S'well water bottles
Cool mist spray bottle (there are options with a fan too)
Hat from their favorite sports team
Gift card to purchase a beach towel or swimsuit
12. College Care Package
Every year friends are separated because of college. It can be tough to get used to your new environment while having to juggle studying and social activities.
Why not put a college care package together to try and make the transition a little easier.
To be honest, these options are great for anyone starting or returning to college!
What to Include in a Care Package for College
A study planner so they are always on top of their tasks
Your friend's favorite foods to snack on while studying
Stationery packs that include pens, markers and highlighters
No one can have too many post-it-notes!
Their favorite coffee to help them pull an 'all nighter'
A stress ball for when they have a little too much coffee!
Flash cards you can use to study with over video chat together
Does your bestie love coffee? Check out the cute 'done for you' Coffee Addict Care Package from Huneybox!
13. The Feeling Sick Care Package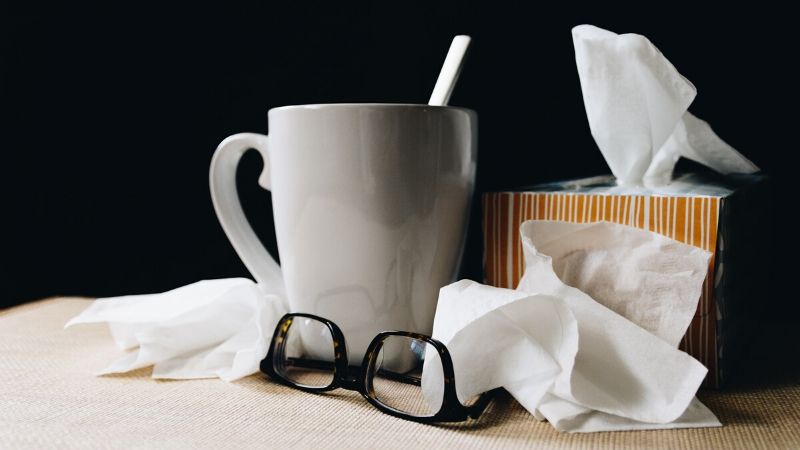 No one likes to see a friend feeling unwell. Your instincts kick in to help take care of them but this can be hard from a distance.
Putting together a care package with items to get them on the road to recovery is an amazing gesture.
We can't guaranty you'll be called a hero or life saver. But you will definitely feel like one 🙂
What to Include in a Car Package for a Sick Friend
Packets of their favorite chicken soup mix
Vitamins to boost their immune system
A best friend themed water bottle to keep them hydrated
Packets of tea like lemon & honey, mint or camomile
Travel sized tissue packets for when they are on the go
Lip balm to keep them from cracking and drying out
Glucose based lozenges to suck on
14. A Care Package of Essentials
Putting together a care package full of essential items is a great option for a friend who has or is just about to move as they will need these things in order to get by, but might forget to purchase them.
You'll be helping them to get settled into their new surroundings and they will be appreciating the fact that you're looking out for them.
What to Include in an Essentials Care Package
Toothbrush & toothpaste for their pearly whites
Travel size shampoo, conditioner and body wash
You can never go wrong with wet wipes
Emergency underwear and socks
Lip balm
Pocket sized hand sanitizer
Matches or a small LED torch
15. Junk Food Care Package
Your friend might think you're evil for giving them a crazy supply of junk food, but deep down inside you know they'll be jumping for joy!
Just make sure they are strong enough to eat them in moderation 🙂
TIP: Include items that they will miss from home and research new options they will see where they have moved to.
What to Include in a Care Package Full of Junk Food
Local candy that they will miss
Famous candy or snacks from where your friend has moved to
A gift card to their favorite fast food chain
Homemade snacks like cookies (make sure they are 'dry' foods)
Bulk pack of their favorite gum
Gag gifts like tooth picks or dental floss
Does your bestie enjoy a snack or two? They'll love the 'guilty pleasures' in Huneybox's Afternoon Tea Care Package.
16. Cinema Geek Care Package
Did you and your friend love sitting down together and watching movies?
Let's create a care package that will help to keep that shared interest alive!
What to Include in a Cinema Geek Care Package
Microwavable popcorn packets
Candy or snacks you loved to share while watching movies together
A poster from one of their favorite movies
Gift card to their local cinema chain, or
A gift card to a streaming service like Amazon Prime Video or Netflix
Comfortable and personalized onesies / jumpsuits to wear while watching late night movies
Helpful Care Package Tips
Think about estimated shipping costs
If you're sending a large and heavy box then it's likely to be quite expensive.
It's a good idea to do some research beforehand to get a good idea of what you're going to be paying.
It could be that it's a better idea to get a smaller box or leave out items that may be a little heavier.

Delivery times
There are not many things more frustrating than getting someone an amazing gift, only to find that it's going to be delivered after their special day.
Make sure you're giving yourself enough time to put the care package together, while also checking out your local postage services to see what the estimated delivery times are for the care package's destination.
It would be a safe bet to at least double the expected time that the package will take if it is a busy holiday.

Cost of items
If you're putting 10/20 items in a care package then the cost is going to add up quickly.
DIY gifts can help reduce the overall cost and they can actually mean a lot more to the recipient because they're handmade.
If you can't afford everything at once, that's ok! Think about what you want to put in a care package well ahead of time and purchase items when you can afford them.

Fragile items
With fragile items you not only have to consider the chance of it breaking but also the space that will be taken up when you wrap it carefully. As well as wrapping it, you also want to ensure that it can't move around.
Wine glasses, for example, are at a high risk of breaking but other objects such as a bottle of spirits are made from much thicker glass. Mugs are a great care package gift and only require a minimum of padding.

Putting food in a care package
There are three big things to consider here:
Use by date: Make sure you're not packing any food which may expire by the time it arrives. You don't want your friend to open a box to an off smell!
Temperature control: Don't pack anything that needs to be frozen or refrigerated. It'll be inedible by the time it gets to your friend.
Know the law: Countries and shipping companies have varying rules on food so make sure you know that they are. For example, many countries will allow dried foods in sealed commercial packaging, such as chips or candy.

Things to always include
As well as making the care packages unique to your friendship, there are a couple of items that are going to be great to include no matter the occasion.
Notes: A personalized note is always a great idea to show how much your friend means to you.
Pictures: Whether it is a recent picture or a childhood memory, sending a picture is a wonderful gift to send.
If you need inspiration for your note, check out our recent articles on quotes that perfectly symbolize long distance friendships and messages that will help get your creative writing juices flowing!
Now It's Your Turn!
Whether it's for a specific occasion or just because you're thinking of them, we hope our list of long distance best friend care packages has given you some great ideas on what you want to put together for your bestie.
Have an amazing idea that we've missed? Let us know in the comments below!

---
Hi, we are Lolo (Canada) & Nate (Australia) a couple that had to go through all that a long distance relationship has to offer, just like you. With our experience and lessons learned we want to help you keep your long distance relationship as strong as ever and ultimately last the distance!