Having multiple long distance date ideas at the ready is vital for spending quality time together.
How amazing does it feel when you hear the incoming video call music and see your partner's face in the notification.
While separated by distance this feeling will never fade but sometimes your virtual date nights can become a bit repetitive. 
Question: How many times have you spoken about the same things on each call? Probably too many to remember!
It's time to change up the usual video sessions with one or more of these awesome date ideas that are perfect for long distance couples.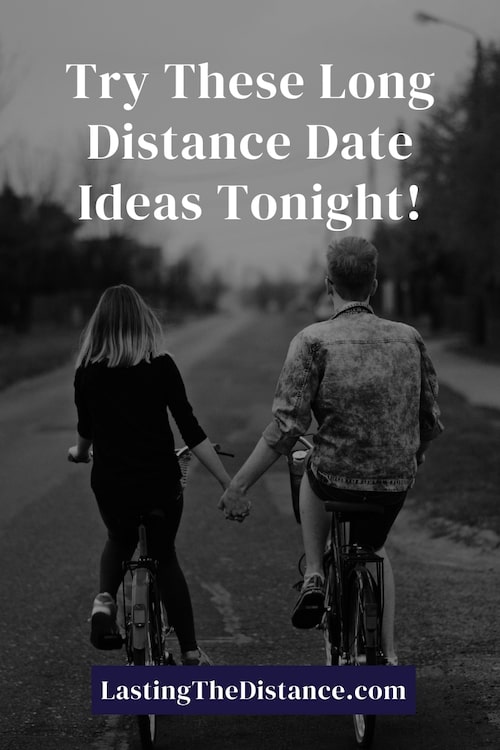 QUICK NAVIGATION
1. Watch a Movie in Sync!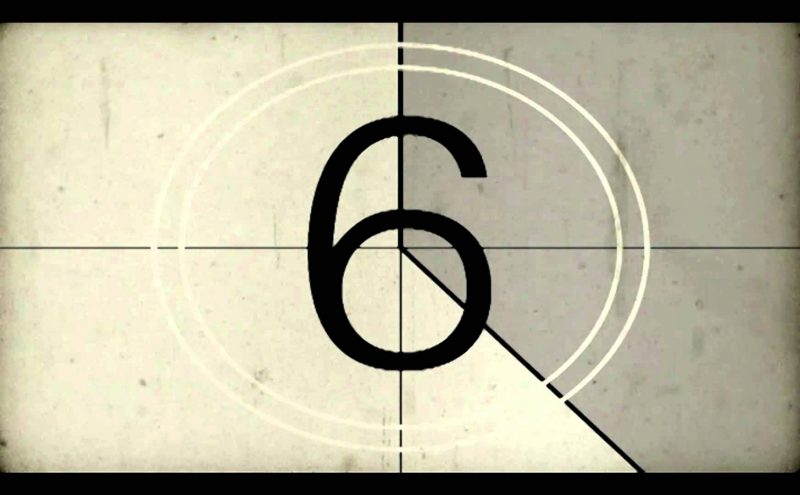 This is definitely one of the best ways to relax with your partner without even being next to them. It can also help you get to know them that little bit more by paying attention to the types of genres they're into! Agree on a movie you'll both enjoy but don't forget to step out of your comfort zone for your partner if there is something they'd really like to watch or get you to see.
YOU: "Ok on 'three' hit play, ready?"
PARTNER: "READY!"
YOU: "One… Two… Thr-CLICK!"

*Que 20th Century Fox music*
I wouldn't be able to count how many movies we watched this way together. But thankfully now there are a few handy options to watch videos online perfectly in sync with your partner.
Here are four great options:
Check out our Article: 37 Popcorn Worthy LDR Movies For Your Next Date Night​
2. Take an Online Compatibility Test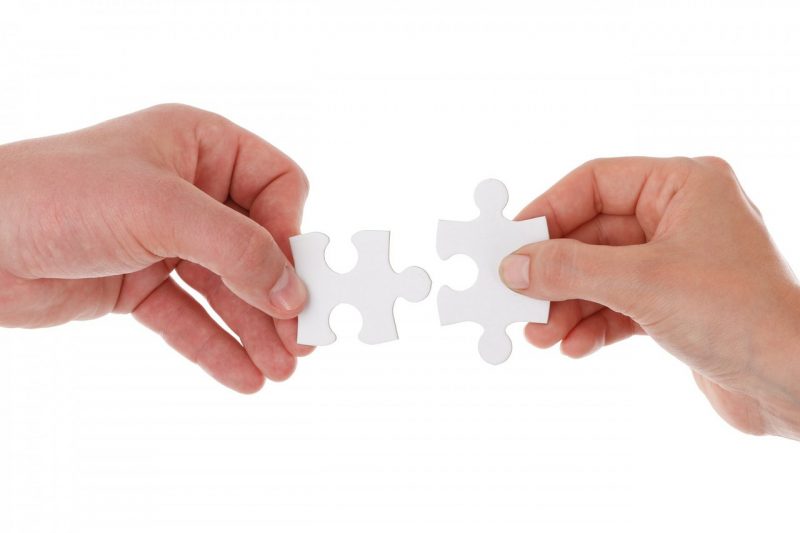 While some people may think these types of tests are corny or cheesy (I'm hungry), they can be quiet fun and beneficial for couples in long distance relationships.
Our situations aren't like the majority of relationships. The distance between us may keep some traits hidden and a compatibility test can help to discover what those things are, helping to bring you both closer together.
You may also be thinking "Are we right for each other?", well it's time to find out!
Here are five great options:
3. Getting Intimate
​TIP: Just like any regular sexual relationship, you wouldn't want your partner to push you to do things you're not comfortable with. Before moving forward with any electronic sexual activity it's important to talk about and respect each other's boundaries.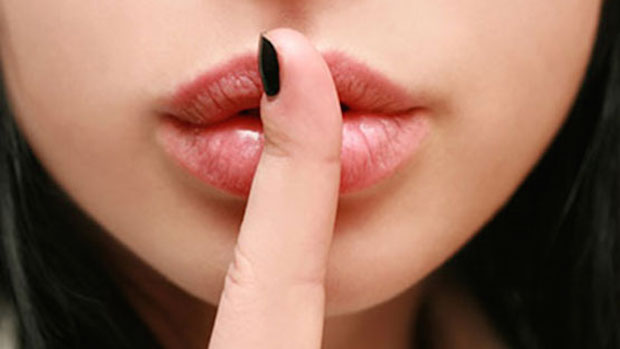 Let's talk about sexy baby, let's talk about you and me.

Salt 'n' Pepa
​Studies have shown that couples who are sexually active are happier. While this doesn't appear to be revolutionary information, it does reinforce the importance of sex in a healthy relationship.
Being in a long distance relationship doesn't mean your sex life has to suffer. Sexting, phone sex and webcam sex are great options for keeping that romantic spark alight.
These intimate options will come easier to some more than others. So we've put together a few resources to help!
Sexting
​It doesn't matter where or when, sexting is a great way to stay on each other's minds. Whether you're looking for something simple and sweet or downright raunchy, it's up to you and your partner on how far you're willing to take it!
Phone Sex​
Type 'phone sex' into Google and you're met with a fairly cold description.

​Yeah, thanks Google…
For long distace couples, 'sexual gratification' just doesn't cut it. Phone sex can be so much more as you're connecting with your partner on a romantic and intimate level.
Don't let this deter you! Here are some helpful hints and tips:​
Webcam Sex
​Webcam sex can definitely be a fun an intense experience. But it is very important to know exactly what you're getting into.
Lisa McKay of ModernLoveLongDistance.com has written a great article we believe all LDR couples should read before jumping in front of the camera: Two common myths about webcam sex, revenge porn, and long distance relationships.
Still wanting to get steamy on video chat? Bad Girl's Bible has a thorough guide for having amazing sex on video with your partner.
Long Distance Sex Toys
​Adding toys into your intimate equation can be an exciting experience. With advancements in technology, connected toys for couples are now an affordable option.
One company leading the way is Lovense. They've been creating amazing products for years and continue to develop the technology behind their products.
We also admire them as they're an LGBTQ+ friendly company as same sex products are able to connect to each other!
Check out their short clip below on how the system works.
Visit the Lovense official site for more information. They also regularly run great promotions so be sure to see if one is available!
Want more? Check out our posts on the different options available for long distance couples:
4. Take a Virtual Vacation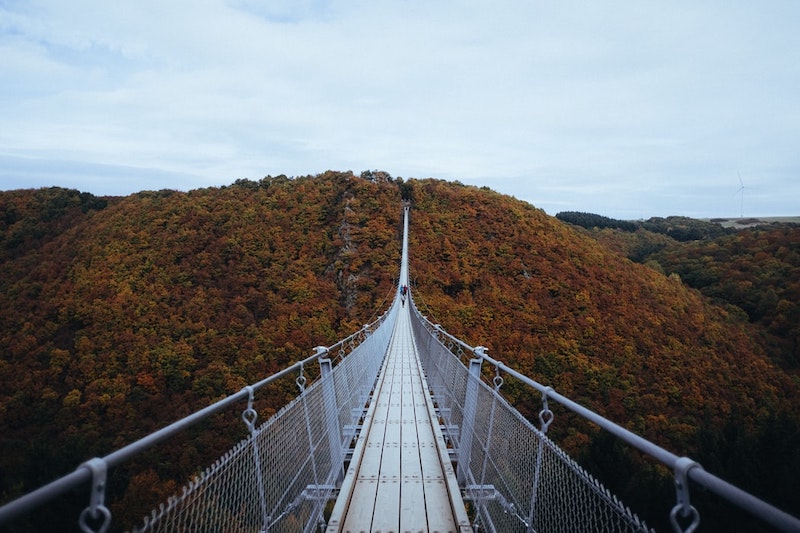 You don't have to be on location to get lost in wanderlust.
Share the places you and your partner have always wanted to travel to. You never know, this could be the early stages of planning your first vacation together!
Here are some virtual vacation websites that you can pair with Kast to share your screen and take a virtual trip!
Virtual vacation sites to check out:
Tour places in your state or country that you'd like your partner to discover, or be their virtual tour guide showing them around your hometown.
This can create some amazing moments when you close the distance or visit one another and can remember the places you viewed together online.
Nate is from a desert town in the middle of Australia and I still remember the first time he showed me where he grew up on Google Maps. Completely opposite scenery from my hometown in Canada!

Lolo, Lasting The Distance
5. Virtual Reality Long Distance Date Ideas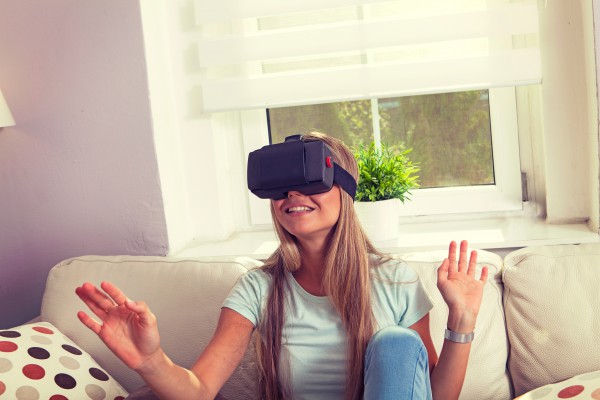 When we talk about virtual reality, we usually think gaming. But there are many other applications in education, entertainment and exploration.
VR has also never been more affordable, making virtual reality date nights a must try.
Virtual Reality Apps & Sites:
Virtual Reality Hardware:
6. Long Distance Truth or Dare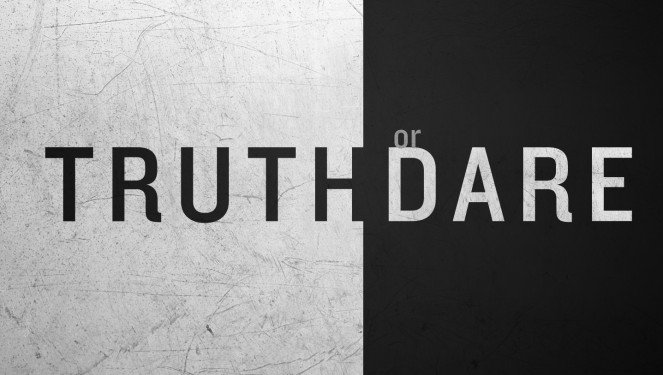 ​If your Skype dates are lacking a bit of flair then a game of truth or dare could be what you need to step it up!
Make sure you both respect each other's boundaries otherwise a game that is fun or cheeky can quickly turn into an awkward situation of silence.
IceBreakerIdeas.com has a great list of 200+ truth or dare questions that range from cute and silly all the way through to saucy and sexy!
​Buzzle also has a couple of great truth or dare lists. See the truth or dare questions to ask your boyfriend and truth or dare questions for couples.
Be aware that only some of these will work due to your distance. Want us at Lasting The Distance to create a list​ of truth or dare questions specifically for couples in long distance relationships? Join our LDR Support Group and let us and the supportive community know!
7. Take a Long Distance Relationship Quiz & Compare!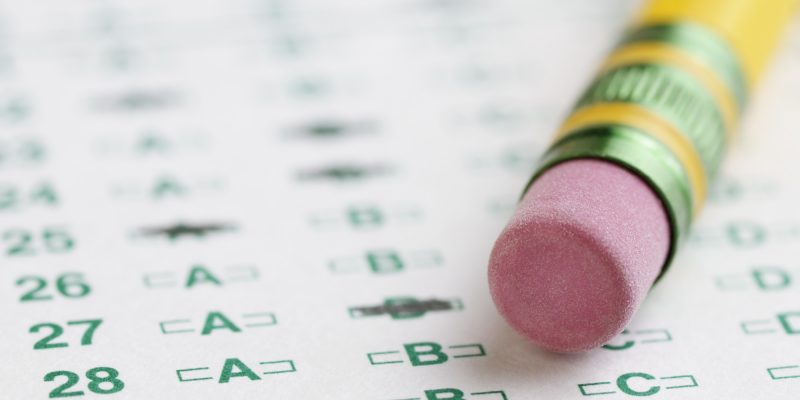 ​Similar to compatibility tests, quizzes can be a great activity to help you discover more about your partner.
Whether you're looking to be serious or have a little fun. There are countless quizzes throughout the internet that you can use. Here are a couple we like!
None of these tickle your fancy? Why not create your own!
If you have been in a LDR for a while, you could quiz your partner with questions about yourself, your family or your relationship. If you want to spice it up a bit, give them a reward when the question is answered correctly.

Lolo, Lasting The Distance
8. Have a Coffee Shop Date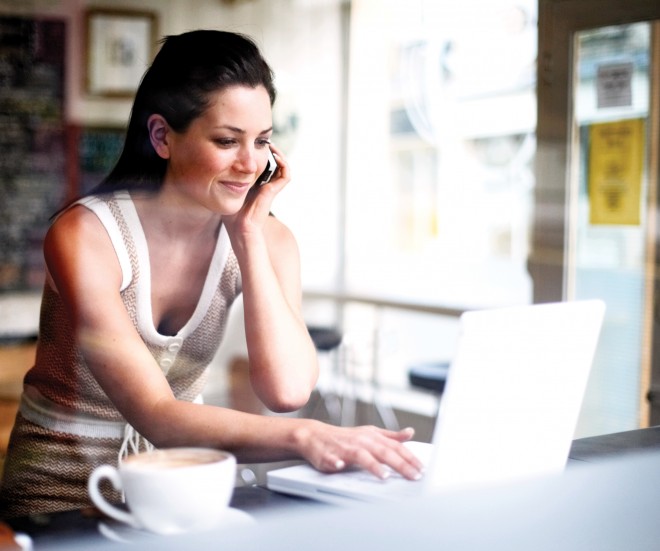 A coffee shop date is one of the closest options you've got to a real date. With both of you on video chat, at your favourite coffee shops in a quiet(ish) corner with your headphones. What else could you want?
Ok, maybe to be WITH your loved one but hey, no one said it would be easy!
​Can you remember the last time you walked past a coffee shop and didn't see a hoard of people sipping their drinks while tapping away on their keyboards?
So I wouldn't worry about feeling awkward when talking to your partner on video with a bunch of people around!
Lets be honest, the majority of them are locked in to what they're doing.
9. Long Distance Dinner Date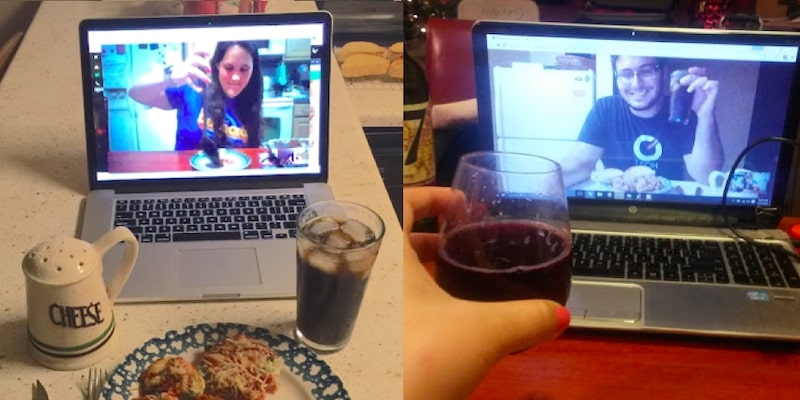 Having a dinner date while eating the same food with a similar setup can give the illusion of being together.
We've seen forums and other sites suggest take out for a dinner date as it's a fairly easy option. ​But if you want to go that one step further why not cook your favourite dishes together!
TIP: If you're in opposing time zones try to choose dishes that work well for both breakfast and dinner.
​How cool does the photo above look? An LDR couple sitting down to an amazing meal they cooked 'together'.
​That's Reddit user u/melodyamypond and her partner u/eztofollow.
These two LDR love birds have perfected the art of "synchronised cooking". You can read more about their weekly dinner dates here.
10. Have a Cocktail Competition
Virtual happy hour anyone?!
They are becoming increasingly popular amongst people in long-distance relationships, those who travel a lot for work, and friends who have spread out to different cities and towns.
It's a great way to stay connected and involved in each other's lives. So why not turn your Friday night date into a special happy hour together or even a cocktail competition.
If you've got a lot of ingredients on hand, get creative. Lime, mint, and a pinch of chilli, anyone?
11. Have Your Own Personal Wine Tasting
Wine aficionados will love this date night idea.
Get a few of your favorite wines and ask your SO to do the same. Then, pour a sampling of each and discuss the wines with each other over video chat.
If you share some other love of a particular drink, you can adjust this idea to any type of tasting—beer flights, whiskey samples.
At the end of the date, each of you should pick the wine or other adult beverage that you liked the best and then go out and purchase the other person's favorite.
The next time you're on Facetime, you can try each other's picks and discuss your thoughts. This is a great way to spend time together and try sharing in each other's interests over great conversation.
12. Go On A Long Distance Date Night Adventure
Go somewhere new or do something new in the city where you live. Take photos of the experience, and then discuss it with your partner. If you're not sure where to start, trying on these suggestions:
Pretend you're a tourist and visit a part of your city you've never visited before
Visit a museum or an art gallery you've never been to
Try a new restaurant or order a new type of food, something you've never eaten before
Volunteer for a local shelter or charity organization, or visit a local nursing home and spend some time reading to residents
Learn something new, and then find a way to put your new knowledge into practice
Once it's over…
Talk over your adventure with your partner. Here are some questions to get you started:
What did you do?
Did you enjoy it? Why, or why not?
Would you do it again?
Do you generally like doing new things or do you prefer to stick to routine?
We all seek out novelty in life to some extent—even routine-lovers. So what types of new experiences do you tend to seek out most (E.g., do you often branch out and drive different routes or cook new dishes? What topics do you tend to learn new facts about easily? What types of new skills or activities do you tend to seek out?)
What is something new you'd like to do together someday?
13. Money Talk Date Night
Money…
How you earn it, spend it, save it, manage it, and think about it. Isn't exactly the sexiest topic for a date night with your long distance love, but it is an important one!
Hosting a money talk date night is a great way to ease into the financial conversation without prying.
These free printable games put a financial spin on classics such as Never Have I Ever and Would You Rather. You can play these games in person, on video chat, or over the phone so they're perfect for long distance couples.
Why play money games in the first place? These games can help reveal your partner's wants and expectations for the future, as well as realize financial burdens from the past.
14. Watch the Sunrise or Sunset Together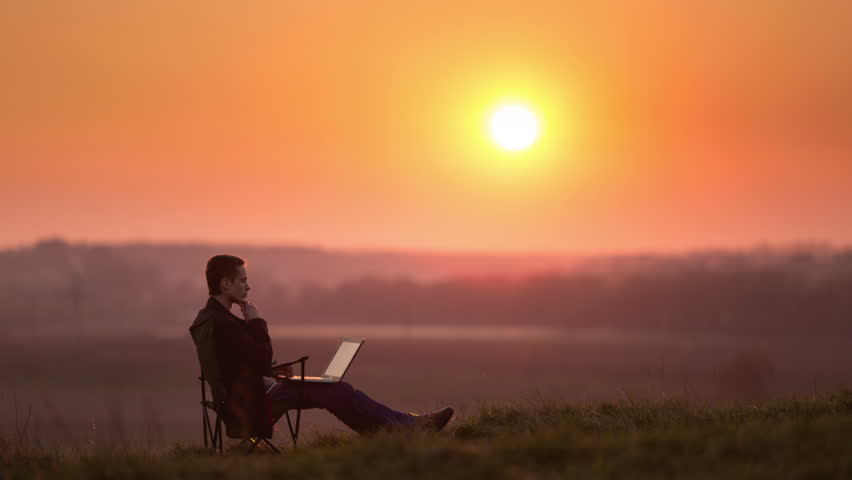 ​Watching a sunrise or sunset is definitely one of the more romantic date options available to LDR couples.
Depending on your timezones and work or school schedules find out which is more appropriate. Your partner might not be the most enthusiastic morning person so working out which is best will help to end any cancellations!
Make sure you each set calendar alerts and use a site like TimeandDate.com to find out the sunrise and sunset times in your city. ​Then use their time difference calculator to determine when you and your partner need to be available.
15. Make a Long Distance Relationship Playlist
​We've all had those songs that remind us of amazing times or getting through tough situations. Sharing them with your partner can be a great way of getting to know pivotal moments in each other's lives.
​But you don't have to stop at music, why not create playlists for books, documentaries or even movies!
We've found some great guides on setting up playlists for the various options:​
Check out our article: 28 Powerful LDR Songs For Your Next Playlist
16. Write an Email to your Future-selves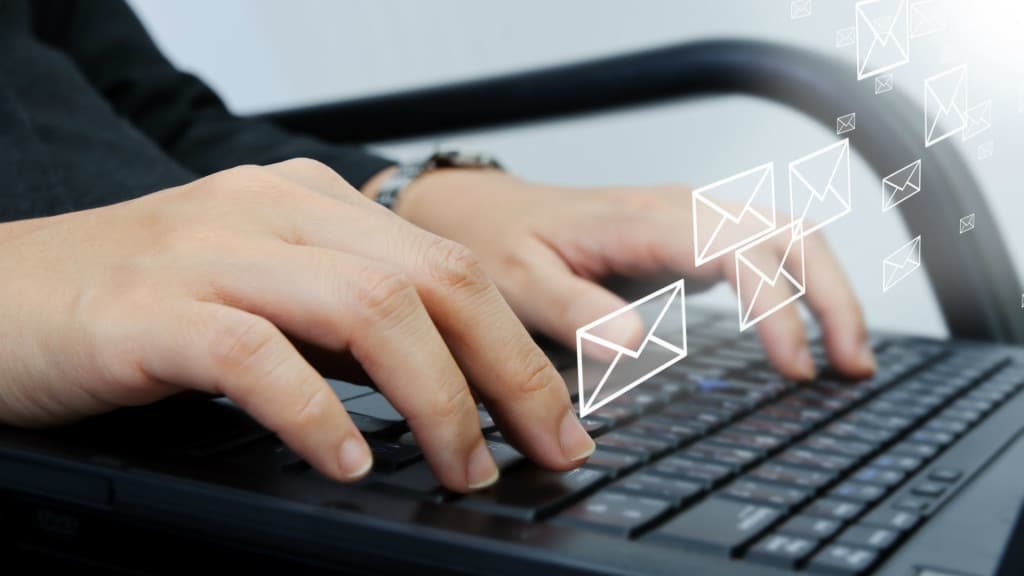 Have any moments in your relationship or personal life you'd like to reminisce over with your partner at a later date? Why not send an email to your future-selves.
FutureMe.org is a simple tool that will send an email on a specific date. You can even add a picture! We'd also suggest you make it private if you're adding sensitive content.
On when to receive the email, pick a date that is meaningful to both of you. This could be a birthday, anniversary, Valentine's Day or when you close the distance.
Make sure to keep it positive and hopeful. Choose a future date that's over 6 months away as you're likely to forget most of what you've written, and the better the surprise will be!

Lolo, Lasting The Distance
Need some help with what to include? Our articles will help get those creative juices flowing!
17. Play Strip Poker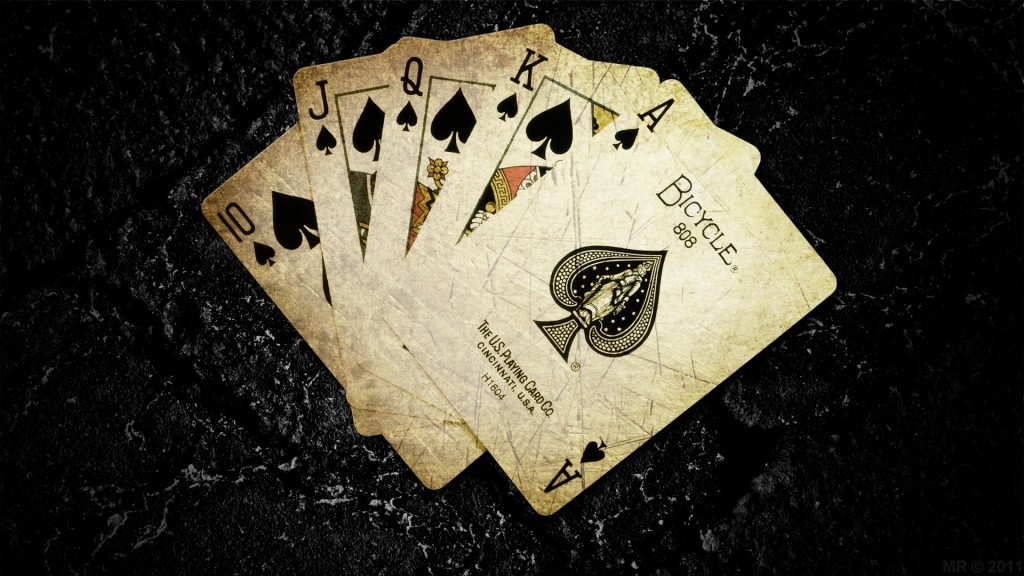 ​Feel like spicing your date night up a bit? Why don't you have a crack at playing a few hands of strip poker and see where it takes you!
We recommend using a site like Poker Now Club where you can set up a private table for just you and your partner.
I'd shy away from using a deck of cards each because of the stakes, you could be leaning towards bending the rules a little in your favour!
Don't do that… be fair and have fun!​
18. Play Games Online 
​It's been said that couples who have fun together are happier together and gaming definitely falls inline with having fun!
You can choose games where you can team up against others or find ones where you can battle each other.​ But in the end make sure you pick something that you'll both enjoy.
​Not sure what you want play? No worries. Here we've broken down a few options based on level of involvement:
Quick Games​
​Check out Miniclip.com and Pogo.com where you can play hundreds of multiplayer games that include old favourites like Yahtzee and Scrabble to new generation classic such as Plants Vs Zombies.
Ongoing Games​
Smartphones allow us to keep in contact with our loved ones 24/7, so why not add a bit of competition. Games like Words With Friends [iOS – Android] and Draw Something [iOS – Android] are great to pick up when you get a free moment.
Or you can get stuck into more tactical MMOs (Massive Multiplayer Online) games. Check out this epic list from Pocket Tactics.
Console Games
​Have an Xbox, PlayStation, Wii or PC? Studies have shown connecting and communicating in games through shared emotional experiences can strengthen a couple's bond.
​Want more? We've put together a ton of games for long distance couples for multiple platforms.
19. Draw Together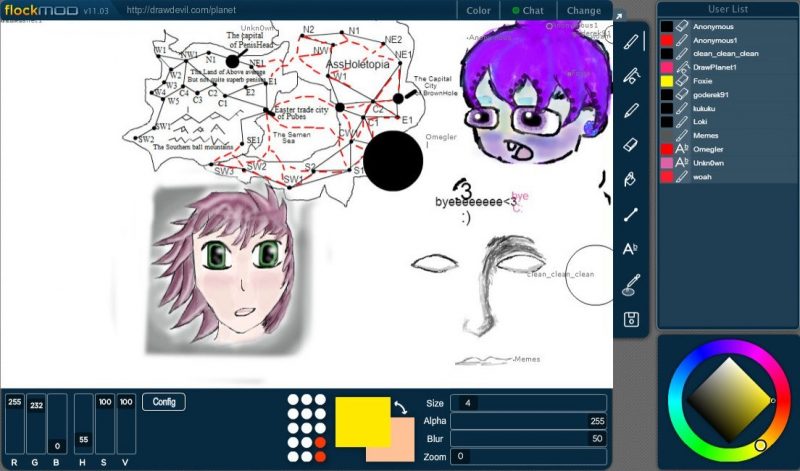 ​Not all of us can be Picasso but we can damn try! Or if you want to just doodle around and make funny pictures to kill time that's totally cool too…
Draw.Chat is a great tool that is super simple to use and if you actually do want to find out who's more likely to be the next Picasso why not have your creations rated!
Don't forget you can be totally old school cool and draw on paper on video together. Send us your creations and we just might set up a gallery!
20. Write Your Story
​No crazy tools necessary, grab a pen and paper or open a word doc and start writing!
​Although you and your partner no doubt have a lot of similarities, you will always view or remember most situations differently.
As you recount stories from your relationship to each other you'll start to realise the things just how different your perspectives can be!
We all put importance into different aspects of the relationship and realising this will really help when it comes to truly understanding one another.

Lolo, Lasting The Distance
21. Make a List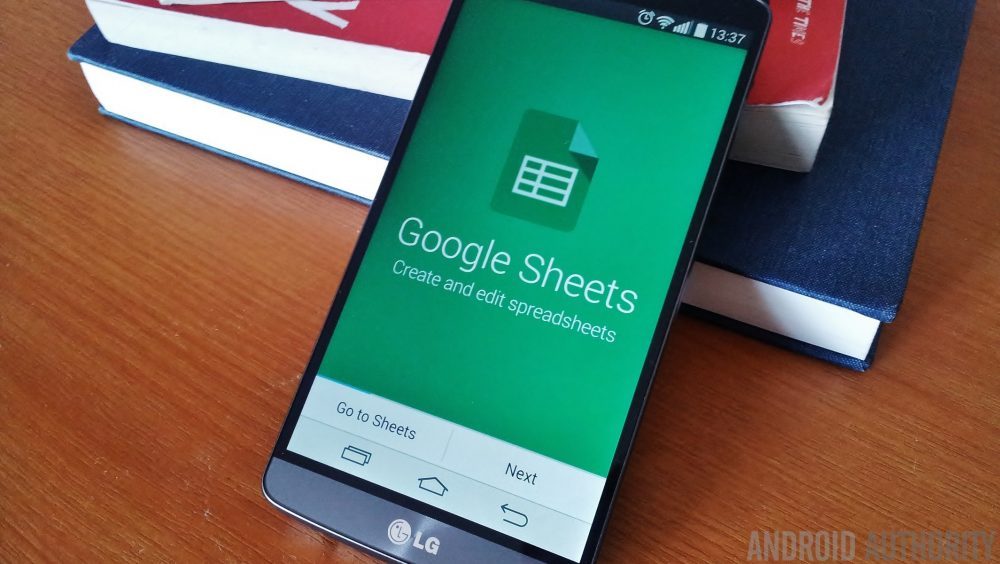 ​One area we'd always speak about is all the things we wanted to do together. Whether it's places to travel, things to purchase, to dos when we would meet up, there was always something we could prepare for together.
TIP: Use Google Sheets or another online tool so you can both collaborate on the list in real time. This will make it easier if you're incorporating website links or building a budget.
Something we didn't explore but still think is an amazing idea are more personal lists. How nice would it be to share what you love about your partner on their birthday or Valentine's Day?
22. Sing Karaoke Together
​For many people karaoke can be a nerve racking experience. But if you're willing to let your guard down it can be a lot of fun to sing with your partner.
​You never know, you might find one of you has a hidden talent!
​Why not try Sing! Karaoke an iOS and Android app by Smule. You can record yourself singing then invite your partner to sing along with you and sync them together! Unfortunately the app doesn't allow you to sing in real time together but the recording feature will no doubt produce many laughs and smiles.
If you don't want to be singing over the top of each other look for duets like the classic "Ain't no Mountain High Enough" by Marvin Gaye & Tammi Terrell.​
23. Visit Random Websites
​Have some time to kill? Why not explore parts of the web to find interesting sites and articles you wouldn't usually come across.
Website randomisers:
We'd recommend using them in tandem with Skype, Google Hangouts or Kast's screen sharing capabilities so you and your partner are in sync.
Also check out BuzzFeed's article: 35 random corners of the internet you should visit when you need a break.
24. Play With Animals Online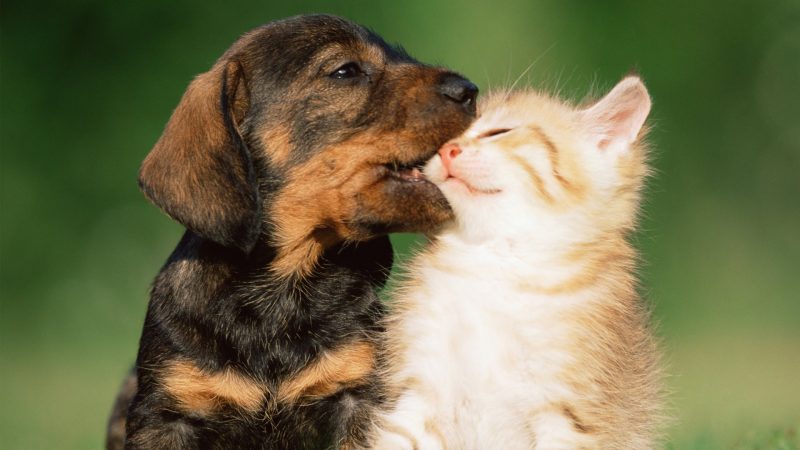 ​While separated by distance you'll often talk about the future. Things like the apartment you'll rent, the places you'll travel to and the pets you'll own will come up many times.
Unfortunately this can leave us unhappy as it's not 'right now'. One way to turn that frown upside down is to help bring a bit of excitement and joy into a shelter animal's day by playing with them online.
Check out Petcube where you can control the toys in a shelter and play with the animals in real time from their app!
Who knows, when you close the distance you just might adopt a pet from one of those shelters!​
25. Learn Together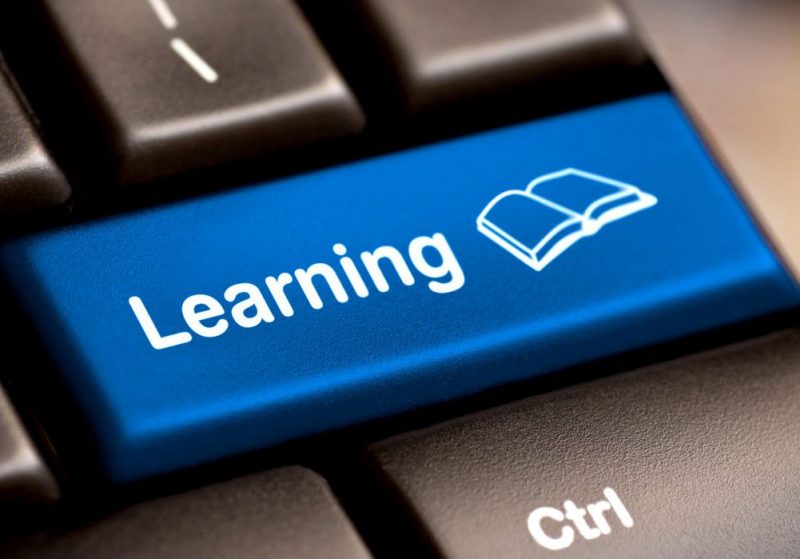 For some people learning something new can be a daunting task, even if it's what they've wanted to try for years. Having a partner in crime can help with motivation while making the learning process way more enjoyable.
​You'll also learn a lot about how you and your partner work together when working through and solving tough problems.
​Tip: Make sure, what ever you choose, it's something you'll both enjoy otherwise motivation levels can flatline! Don't rush into it, take the time to find the right thing.
L​earn a Language
Does your partner speak a second language? Taking the time to learn will show just how much you care about them and their culture, also having them by your side to help the learning process.
Use tools like DuoLingo, an amazing free smartphone app on iOS and Android that will help you learn anywhere. Babble is also another great, but paid option.
Learn to Code
​The tech movement is at an all time high and everyone is talking about learning to code. Why not join in? Codecademy and Code School are great free options to get you started. Want to take some more design centric courses? Take a look at Treehouse.
Other sites to check out include Udemy.com and Lynda.com ​that have thousands of different courses in hundreds of categories.
26. Plan Your Next Visit
​Because of the distance between us we tend to put a lot of stress on the next visit.
Who'll visit who?
When can we both get time off?
How much will it cost?
If only these were the three questions we'd be asking yourselves!
Plan as much of the next visit as you can and leave nothing to chance.
Having everything in order for departure and arrival ahead of time will alleviate unneeded stress. It doesn't matter if it's the first, last or fifteenth visit, you're likely to be bursting at the seems with excitement and anxiety, so planning ahead will help to make everything that little bit easier.
There's no point linking to a life hack style article on planning. Get on Skype with your partner, list everything you need to take care of for a visit, start to tick them off. GET SH!T DONE. Simple!​
See our date night activity on making lists. This is definitely the time to use a collaboration tool like Google Docs or Google Sheets!​
27. Veg out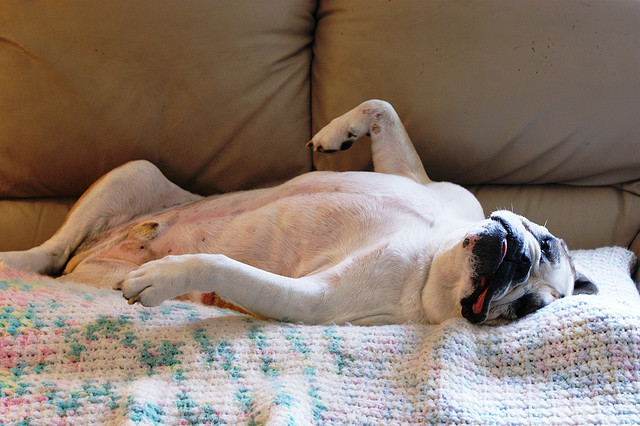 ​We all have those days where we don't want to do anything in particular and just being with our partners on Skype is good enough. Especially if you've had a 'big' night!
If you're looking to lay about ​and not exhort too much effort we've got a few good options.
Are you and your partner fans of a good book? Why not look to Audible.com ​where you can both listen along to one of your favourites or explore something new. Or go old school and read separately!
Listening to music is another great way to veg out with your partner. You can listen to digital radio online through great sites like Streema. Or if you want to go that one step further check out ConcertWindow.com where you can watch live music together! This is a great website when teamed up with Rabbit.
​What Are Your Long Distance Date Ideas?
​We've definitely put a lot of time and effort into this list of date ideas! But of course, there will be other options that we haven't covered that you may love doing with your partner.
Join us and the awesome community of our LDR Support Group and tell us your other ideas for awesome date nights. We just might include the most popular activities in our next update!
---
Hi, we are Lolo (Canada) & Nate (Australia) a couple that had to go through all that a long distance relationship has to offer, just like you. With our experience and lessons learned we want to help you keep your long distance relationship as strong as ever and ultimately last the distance!
Our

FREE

7 day LDR challenge is BACK!
Unlock better date nights, deeper communication plus a stronger intimate & emotional connection.
SECURE YOUR SPOT!