13 Long Distance Family Gifts You Will Actually Want To Use
🎁 Our Gift Guide For Long Distance Families 🎁
Our Top Choice
WiFi Touch Lamps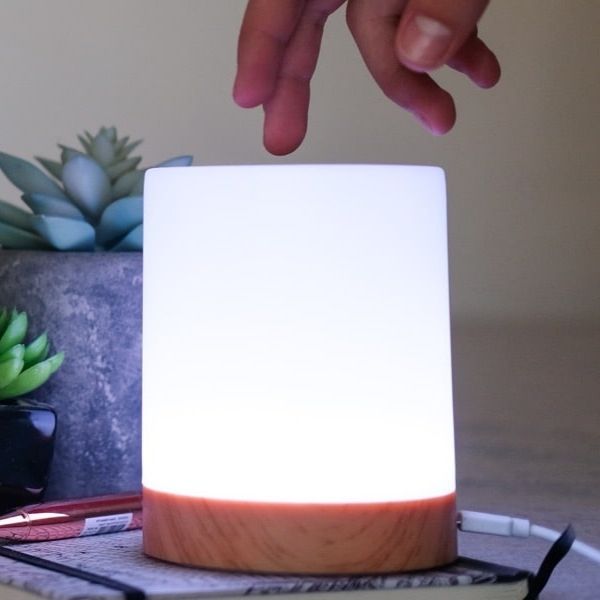 Light up your loved ones lives with a single touch. Connect two or more!
Unique Tech
LoveBox Messenger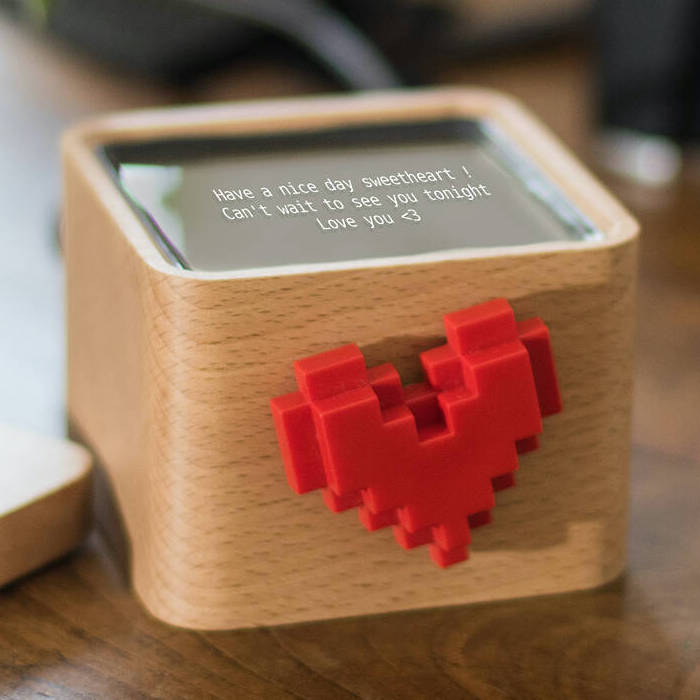 Send loving messages anywhere in the world & watch the heart spin!
Great Value
Portal TV From Facebook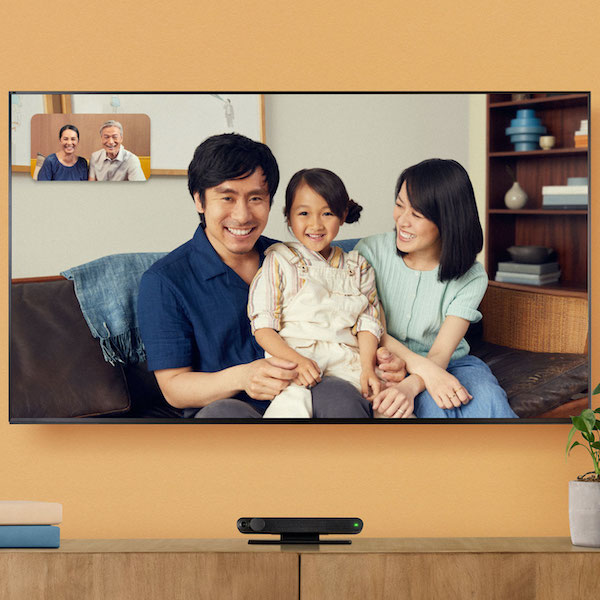 Easy to use video call system that's perfect for senior family members.
When moving from Australia to Canada, we knew we wouldn't get to see some of our family as much as we wanted to.
To be completely honest, it was a struggle to adapt at the start but we worked hard to continue to do things that would keep us all connected.
A big part has been regular FaceTime calls and our family WhatsApp group!
Another area that helped immensely but might not seem like a big deal was gifts.
Unexpectedly sending something to a family member can be all that it takes to get them through a hard time.
They'll be filled with love over the gesture and just from knowing they are in your thoughts. They can also have a big impact on the happiness of whoever sends them.
Here we look at the best long distance family gifts that will actually be appreciated and most importantly, be used frequently!
The Best Long Distance Family Gifts in 2021
1. Facebook Portal
Facebook's new portal range is a great option for video calls with multi-generational families. Their setup guides are easy to follow and each model benefits different types of users.
Portal TV
Portal TV connects to your television for an immersive video calling experience. It's a great option for senior family members who are used to using remotes.
We feel the living room creates a comfortable setting where they can really connect with the person they're speaking too.
Portal
Portal is the standard 10" display that makes video calling easier than ever. The setup process is a breeze and it's perfect for all members of the family.
Portal Mini
For those who would prefer a smaller version or haven't got the space for the Portal, the Portal Mini is a great alternative.
Portal Plus
The Portal Plus is a dynamic option for those looking for a lot of functionality.
You can use the display in portrait or landscape mode and even move around while talking with loved ones as the Smart Camera will keep you in the frame.
2. Friendship lamps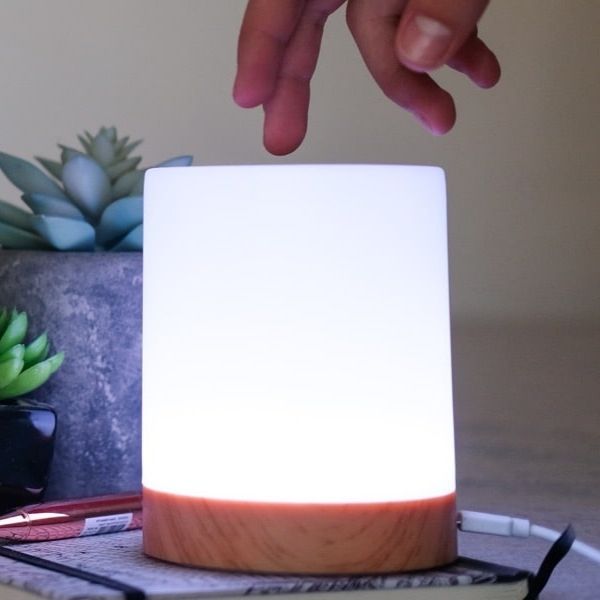 Friendship Lamps are a great gift idea for a wide range of long distance relationships, especially families. The model above from FriendLamps.com uses wifi and touch sensors, which allow them to connect and control one another.
When one person touches one of the lamps the other is going to light up, no matter where it is in the world! It's an amazing and subtle way to let them they're in your thoughts.
We think friendship lamps make great gifts for long distance families because you have the ability to can connect more than two lamps together!
3. Bond Touch Bracelets
These bracelets from Bond Touch are another unique way of showing someone that you're thinking of them from afar.
Similar to the lamps above, the bracelets will light up and vibrate when the other is touched. You can even tap the bracelets multiple times to send unique messages.
We think they're a great option between parents and children or even close siblings who are separated by distance but want to stay in touch.
4. LoveBox Spinning Heart Messenger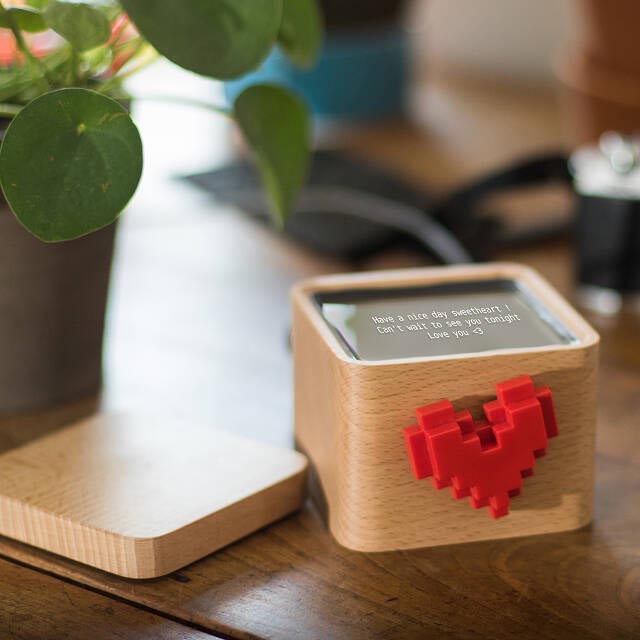 While sending messages through Facebook and WhatsApp is convenient it can feel very impersonal. This spinning heart messenger from LoveBox finds the perfect balance between the advantages of modern technology and the personal touch of traditional messaging methods.
When you send a message through the LoveBox App, the heart at the front of the box will spin, just like a physical notification. The message can then be read on the mirrored screen inside of the box and you can send a message back or give them a virtual embrace.
It's worth noting that the latest update also allows you to draw and send pictures along with messages!
5. Snap & Stream Photo Sharing System
We think the Snap & Stream Photo Sharing System is a great long distance family gift, especially for older family members or those who prefer technology that's easy to use.
The system includes a receiver, remote and smartphone application.
To access the photos stream, plug the receiver into any Smart TV and it will automatically connect to the internet, the remote can then be used to flip through all of the special moments you've captured.
One feature we love is that when new photos are sent to the photo stream through the mobile app, the heart button on the remote will light up!
6. Personalized Family Member Sign Post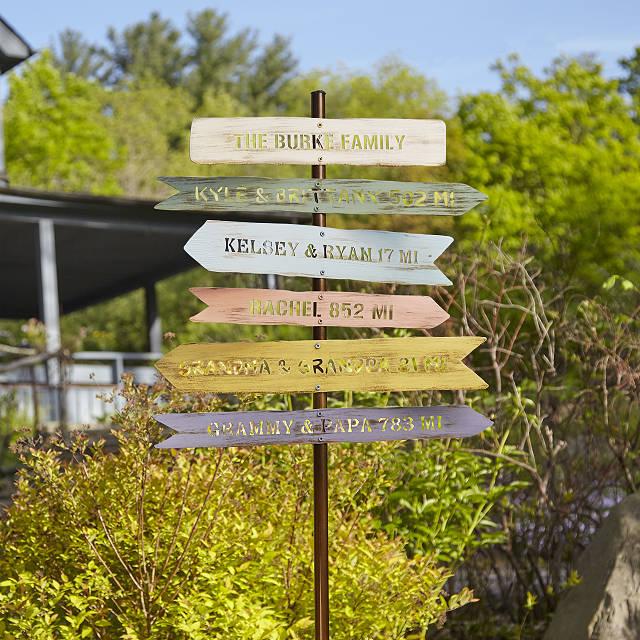 Have children who have 'left the nest' or want a way to connect your multigenerational family in a symbolic way?
This Personalised Family Member Signpost is an amazing option. It's handmade, which allows for personalization options. They include:
Three to six signs
Family member names and distances
East & west sign 'arrow' directions
We love the weathered look and off-center signs giving it a warm and homely feel. This is an option that's sure to put a smile on every family members face!
7. Family Member Signpost Print
Chris Crooks, who makes the signposts, also offers a print version!
If you like the idea of a sign post but are unsure your family member would like a physical post sticking out of the ground then this is a great alternative.
Where you may have only purchased on family member signpost, you can now purchase multiple prints for each family member!
It's also a great option if you wanted to add more than six signs, which is the maximum amount available on the physical posts.
8. Personalized Family Prints
While regular family portrait photos can be great, why not get creative and have one designed.
We love the illustration styles of Mary and Shelly Klien who offer personalized family prints through UncommonGoods.com.
The customization options are excellent and they've made it a fun and easy experience when it comes to picking the likeness of all your family members.
You can choose just 2 figures all the way up to 12, giving you the option of either putting immediate family on there or your wider family, including pets!
There is plenty to love about these prints which will hang proudly in any home.

9. Personalized Memory Box
Sharing memories and reminiscing about the past can be some of the greatest moments we share with our families.
If you've collected items along the way, bundling them together to give to a family member that is moving or has moved away can make for an amazing gift.
Especially when they're housed in something sentimental, like this Personalized Memory Box from Dust & Things.
As well as being able to decide what's written on the top of the box, there are options to include message on the bottom and the inside. You can also choose from two sizes if you've held onto a lot of memories!

10. Travel Fund Money Box
Being apart can be tough and it can seem like the end is never in sight in terms of seeing them again.
Whether it's planning a vacation or to travel back home, a travel fund box can be a helpful way to set goals towards the next visit. You'll also find that it keeps you in closer contact, as you talk about travel plans and how much has been saved.
Let's not forget that seeing the money build up overtime can be a rewarding experience on it's own!
You have the choice of an atlas or vintage style map for your destination and black or white framing.

11. Leather Bound Journal With Initials
There's something special about a classic-looking journal and this is a great option for family members who love to write or draw.
There are a ton of options available to for the perfect setup, they include:
180 pages using blank, lined, recipe template or waterproof paper
Embossing with up to four characters
We loved the addition of the leather wrap closure, which makes it look like a super unique piece.

12. Family Cook Book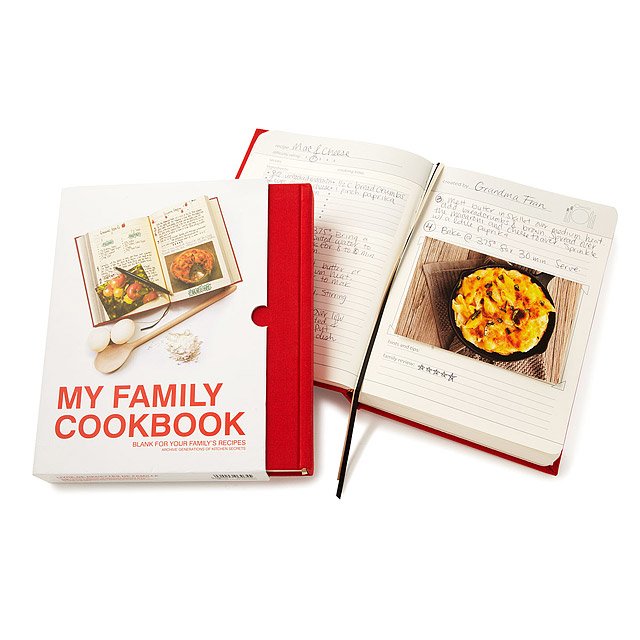 There is nothing quite like eating food from a family recipe that's been passed down from generation to generation.
Whether it's a college bound child that misses their parent's cooking, or for a grandparent who wants to pass on and immortalize on their recipes. This Family Cookbook is a fantastic way to store all the amazing recipes in one place.
The book itself is completely customizable and includes space for 80 recipes, areas for conversion tables, photo galleries and even a place for family members to review the recipes!
Just imagine how amazing it would be to look over your family's thoughts when it's handed down through the generations.

13. Family Album App
Rather than a gift for just one member of the family, this is something that you can give to everyone.
The Family Album app is the perfect way to keep everyone up to date on the latest pictures, videos and events.
This is a great option for family members who don't have social media accounts or that don't want to post photos of their children for example.

Our Favorite Gifts For Long Distance Families
When it comes to buy long distance family gifts, we can't go past the range of Facebook Portals.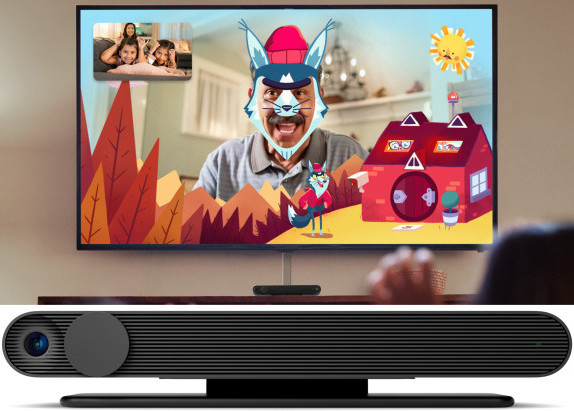 Communication is the lifeblood of a long distance family's ability to stay connected and Portal helps with this immensely.
They offer great options for all family members, no matter their age or how savvy they are with technology.
Now It's Your Turn!
Which has been the gift idea you're most excited about? Are there any options you've come across that help connect long distance families? If so, let us know in the comments below!