We love dedicated apps for grandparents and grandchildren for a very specific reason.
Children are disconnected more than ever from senior generations.
In fact, one-third of children don't know what their grandparents did for work, and nearly half of older people believe that younger folks aren't interested in what they have to say.
Just imagine how this impacts family members living far away. The distance makes it even harder for different generations to connect.
Luckily, apps and other technology can help bridge this gap. We've found the most useful and easy to use apps to help grandparents and grandkids strengthen their connection.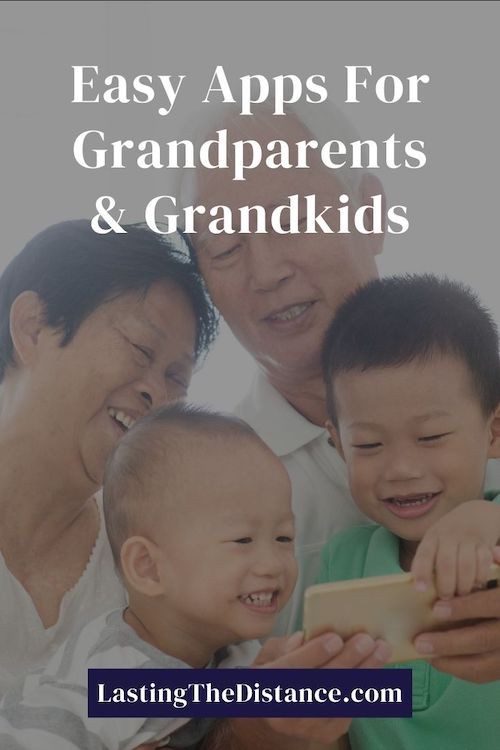 Must Have Apps For Long Distance Families In 2023
LoveBox Messenger App
Turn messages and pictures into gifts with a LoveBox and the LoveBox Messenger App.
When the LoveBox receives messages from the app, a heart on the front of the box spins until somebody lifts the lid and sees the message. Every message and picture becomes a precious gift to open.
The LoveBox Messenger App allows you to create the perfect message or edit the perfect photo to send to your family member's LoveBox.
One thing we adore about the LoveBox is that the person who has it doesn't need to be technologically savvy, making it perfect for people who don't use mobile devices.
Looking for useful gifts? Check out our post on practical gifts for long distance grandparents that won't collect dust!
Caribu – Interactive Video Calls For Families
Do your kids tend to get bored and tune out during video calls with family? Caribu, helps them stay engaged with interactive games, books, and more!
Read stories with Grandma Mary, play games with Grandpa Jack, and draw or color with Uncle Kevin, no matter how far away they are!
To note: One subscription plan covers everybody in your family, so once you subscribe, you can send invites to as many people as you want to connect with at no cost to them.
Another thing we love about Caribu is that they support military families. When you buy a subscription, you're helping connect military members who are serving overseas with their kids.
MyHeritage – Sharing Your Family Tree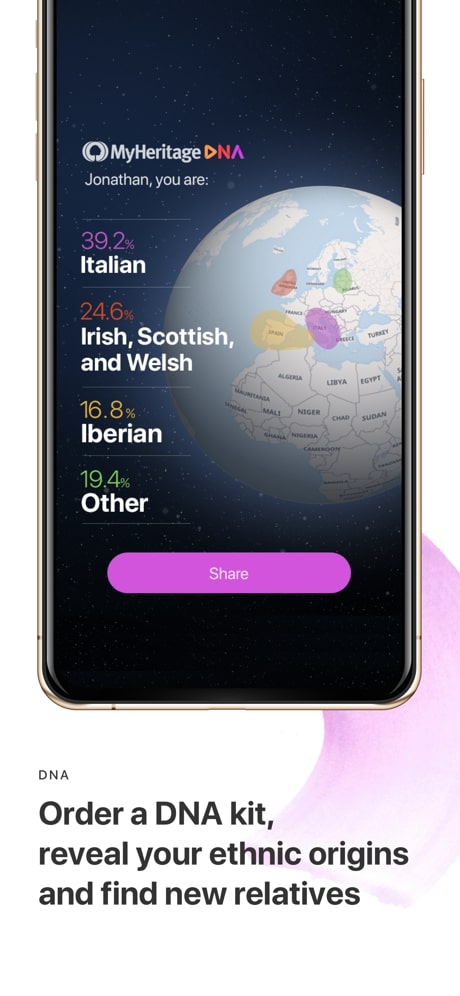 MyHeritage DNA tests are an amazing way for grandchildren to connect with their grandparents. Just imagine the jaw dropping conversations they'll have learning about their past.
They have a massive database with billions of records from around the world, including birth, death, and marriage certificates along with census, court, and adoption records, plus so much more.
With a MyHeritage DNA test, you can find the specific groups you descend from among 2100+ geographic regions and find close and distant relatives who have also taken the DNA test.
By combining the family tree and DNA capabilities of MyHeritage, you can build a full picture of your family history to share with your kids.
Wise – Easy, Fast & Secure Money Transfers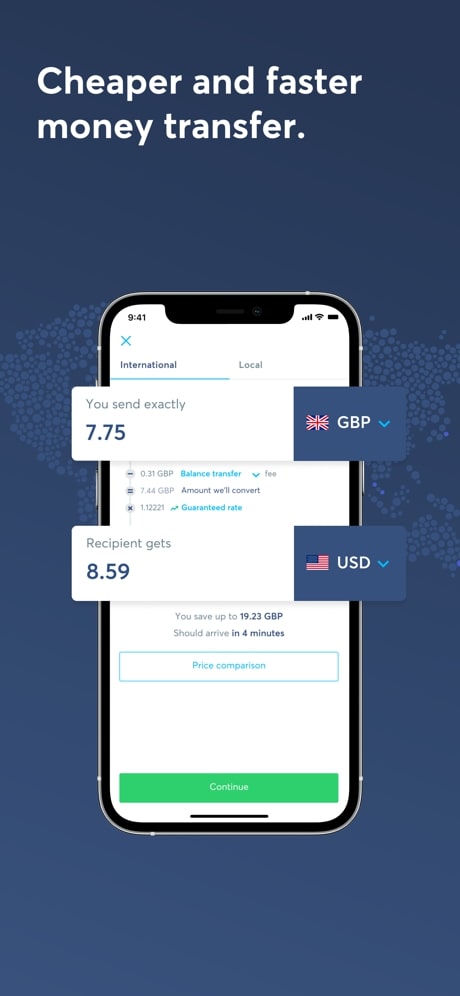 There are many better ways for long distance grandparents to send money to their grandkids in the 21st century, and Wise is one of the best.
Bank fees for transferring money can be excessive, especially for international transfers, which cost an average of $45 – and that's before a high markup on the currency conversion.
Nerdwallet calls Wise "the best way to send money internationally for its cheap costs and great web experience".
To note: Money transfers done with a debit or credit card can take as little as just a few minutes, while bank transfers take one to three business days.
EarlyBird – Investing For Your Children & Grandchildren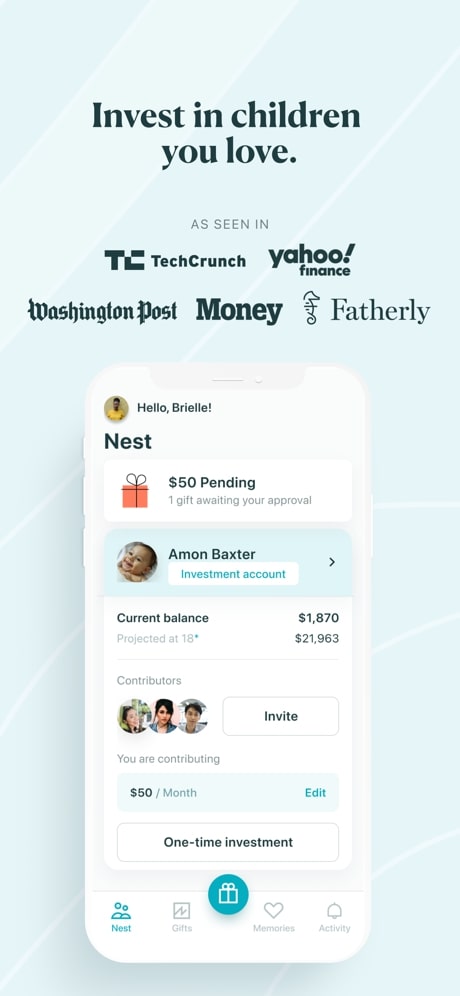 Wouldn't it be great if grandparents could invest in their grandchildren's future with just a few taps?
EarlyBird lets you do just that.
Parents can set up a custodial account for your child, and you or anybody else can add money to it at any time.
Once they turn 18 (or 21, in some states), they can use that money for whatever they want, whether that's school, starting their own business, or getting married.
Anybody who sends a financial gift through EarlyBird can also include a short video, so children and grandchildren can look back on their important milestones.
Keepy – Organize & Save Your Child's Creations
Many parents wish there was a better way to keep and share their kid's artwork, photos and schoolwork with their grandparents.
Keepy helps you organize and share pictures and video clips to show their progress!
When you upload pictures, you can include short video clips and share each memory with your family, who become "fans" of your child. They can then reply with video, voice, or text comments.
Usage tip: Friends, family members, or even you can also order prints, canvases, photo books, and other keepsakes.
Together – Stories & Games With Your Grandkids
Help your kids feel more connected to their grandparents and other far away family members with Together, an interactive video calling app.
With Together, kids and family members can read, play interactive games, and even draw together while on a video call.
It's a great way to keep kids engaged and feel more connected with family compared to just conversations.
In addition to Together's library of games and books, you can also scan your own books and upload your own PDFs, so you, your kids, and your family can read just about anything – Together.
Speaking of games! Check out our post on fun and easy to play online games for grandparents and grandchildren.
FamilyAlbum – Photo Sharing App For Long Distance Families
Looking for a secure, private, easy way to share your photos with your whole family? FamilyAlbum makes it easy, even for users who aren't very tech-savvy.
With FamilyAlbum, you get unlimited photo storage that can only be viewed by you and your family, compilation videos that automatically piece together 1-second clips of all your best memories, and easy sharing.
There is a premium option for some added features, but all the best parts of FamilyAlbum are free, with no ads whatsoever.
For grandparents and others without mobile devices, there is a browser version of FamilyAlbum, so anybody with internet access (and your permission) can see your photos and watch your child grow up.
TinyBeans – Sharing Your Parenting Journey With Family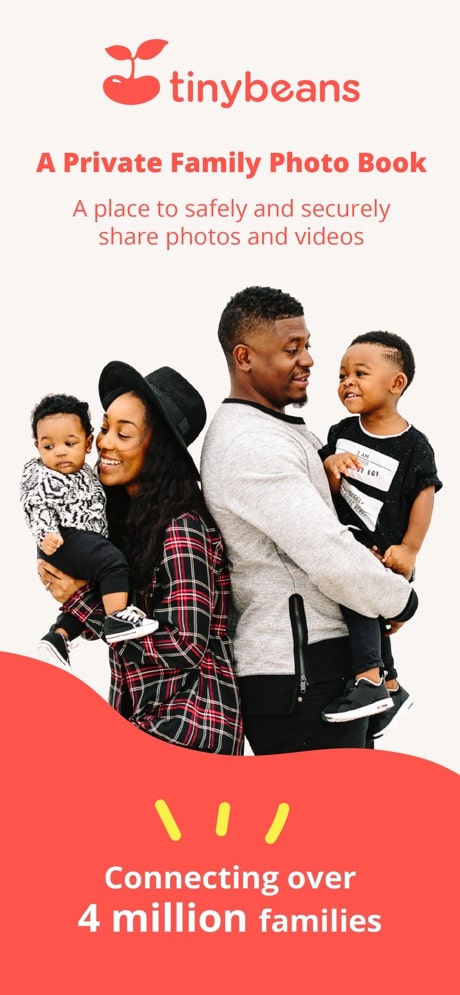 We like to think of TinyBeans as a digital baby book.
You can track your baby's milestones with pictures, videos, heights, weights, and more, and instantly share it with family.
You get unlimited photo storage that's automatically sorted by date, a digital family journal, and a way to remember all your baby's milestones.
Usage tip: It's definitely worth setting up automatic email notifications, for senior family members, any time you post milestones, photos, videos.
Kahoot! – Create Custom Quizzes For Your Family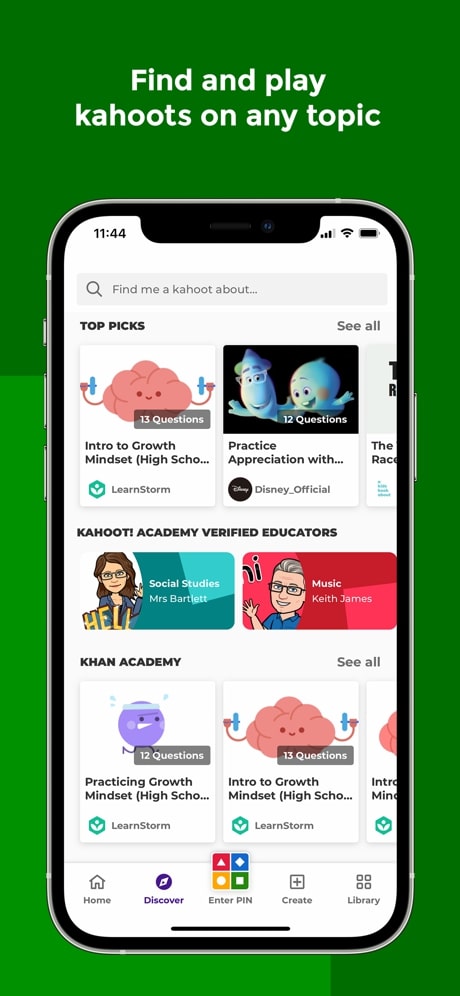 Competing and learning is a fun way for grandparents and grandchildren to engage with one another.
Kahoot! can help!
This interactive studying app can help kids study any subject alone or compete against others.
You or your child can create your own study modules, and you can even challenge family anywhere in the world by playing Kahoot! during a video call.
KOYA – Gifts For Family Far Away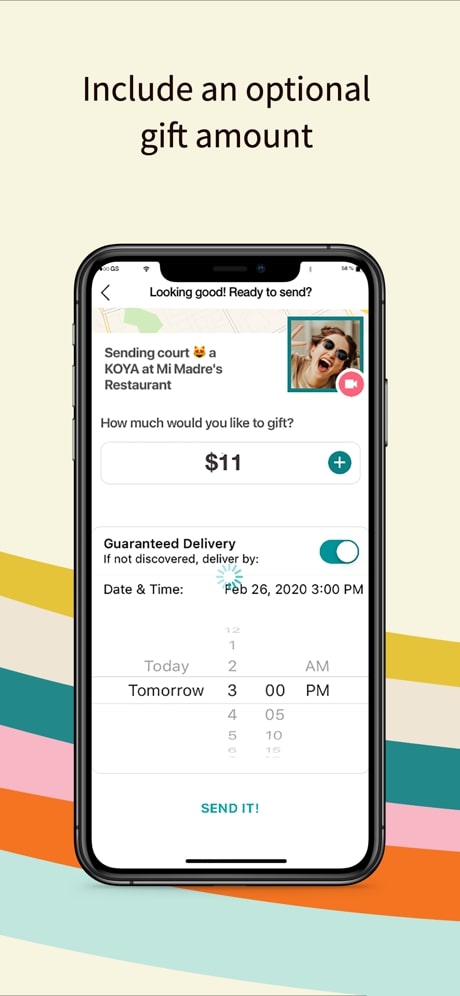 What's more fun than sending money or messages to your family? Surprising them with those things when they show up to certain spots!
KOYA uses geolocation technology to allow you to send messages, videos, money, and more that only appear when the recipient shows up at a location you select.
With KOYA, there are plenty of fun ways grandparents can surprise their grandchildren:
Surprise them with enough money to cover seeing a movie with friends.
Pay for their drink when they go to their favorite coffee shop.
Send them a voucher when they go to the fast food restaurant you like to take them to.
Kast – Watch Content Together Online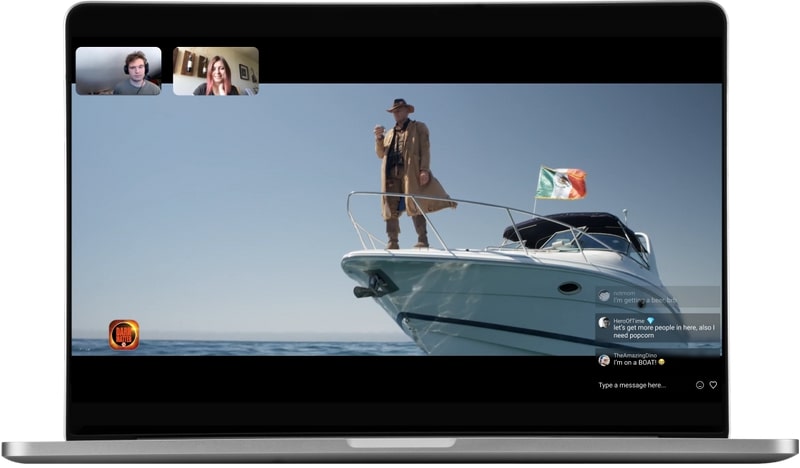 Don't let a little distance get in the way of family movie night. Kast allows you to screen share with your whole family to watch a show or movie at once.
You can even use text, voice, and video chat to talk to each other while watching the video. In that way, Kast becomes like a virtual living room.
Since Kast is also available on computers, it's the perfect app to use for seniors and others who don't have mobile devices.
Note that while you can access some of Kast's content for free, you need to get a subscription to have access to screen sharing, HD streaming, picture in picture, and other features.
LoveLight Connect App for LoveLights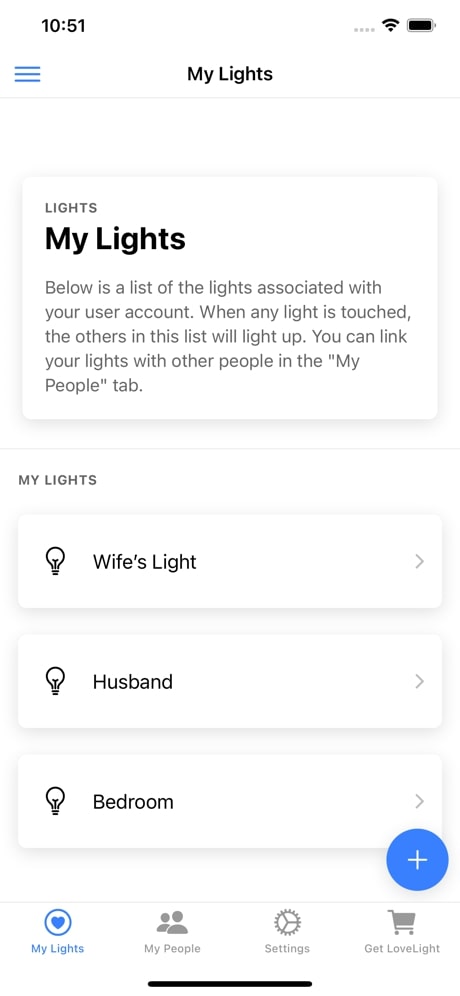 Wouldn't it be nice if you could let your family know you're thinking of them with just a tap? With a LoveLight and the LoveLight Connect App, you can do just that!
LoveLights are connected to each other through Wi-Fi and the app. When one of you touches your light, everybody else's will light up.
The LoveLight Connect App lets you choose from seasonal and regularly updated color palettes, and you can even light up your family's LoveLights from the app without needing to be near your own.
You can connect as many lights as you want, and the app helps you get them all set up and connected to each other.
Words With Friends 2
If you love playing word games with your family members, you'll love Words With Friends 2, the world's most popular social mobile word game.
In addition to the classic game where you play against your friends and family, Words With Friends 2 also includes:
Solo challenges for practicing and improving your word skills
Team-based Lightning Rounds if you think the classic game takes too long
Head-to-head Lightning Duels for fast-paced word play
The classic version is perfect for playing against family members who live in different time zones, since you can each play on your own time, while Lightning Rounds feel like family game night.
WhatsApp – Simple Family Group Messaging
What's more convenient than texting and more secure than social media? Say hello to WhatsApp.
Grandparents and grandchildren can send messages, photos, and videos or do voice or video chats without using minutes or SMS messages.
Apart from any data charges you pay through your phone plan, WhatsApp allows you to call family members anywhere in the world for free.
Additionally, you can create groups of up to 256 people, allowing you to send messages to your whole family at once or create smaller groups for just your closest family.
Now It's Your Turn
Which of these apps for grandparents and grandchildren are you excited to try? Share this article with your long distance family members and pick a few apps you think can help bring you all closer!
---
Hi, we are Lolo (Canada) & Nate (Australia) a couple that had to go through all that a long distance relationship has to offer, just like you. With our experience and lessons learned we want to help you keep your long distance relationship as strong as ever and ultimately last the distance!