In a rush? Here's our TL;DR top three ways to level up your intimacy from afar with these long distance sex games ideas:
Our Top Choice
Max 2 & Nora by Lovense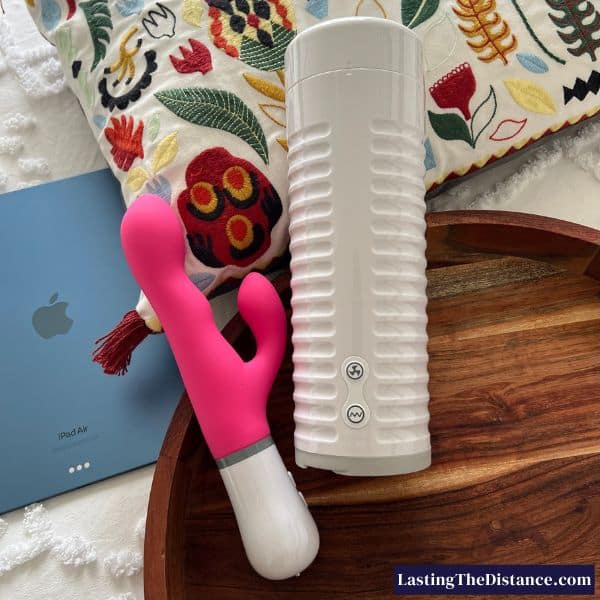 The most popular long distance sex toys in 2023 to level up your intimate moments.
Boost the Mood!
Sex Talk Conversation Games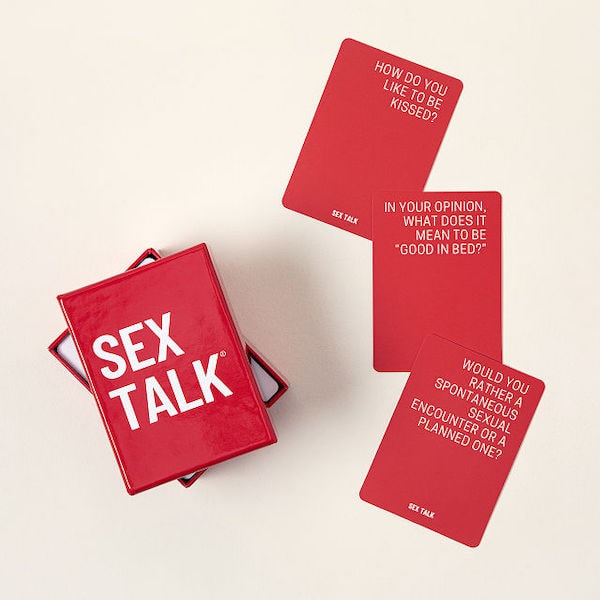 Helping long distance couples to talk about their sexual needs/wants in a fun way.
For the Next Visit
Adventure Challenge… In Bed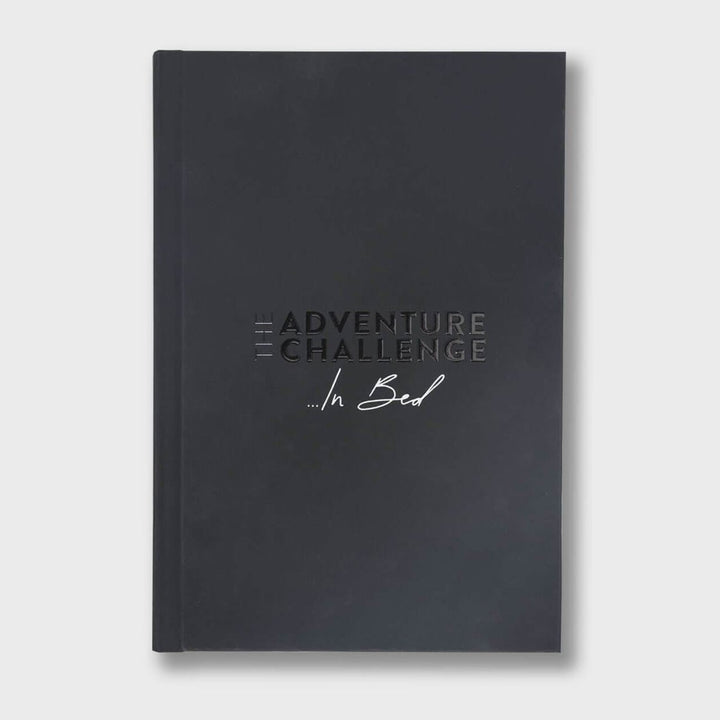 An amazing way to build suspense and excitement in anticipation for your next visit!
Sex expert, Laura Rose Halliday says that long distance sex games are a great way to have fun while creating a comfortable setting before being intimate from afar.
We all know intimacy is an important part of the relationship. However, it is one of the hardest parts when it comes to long distance relationships.
To bridge the gap, we've put together a list of games to help long distance couples explore their sexual side in a fun and casual way.
Whether you prefer connected devices, text, audio, visual sessions, or more subtle ways to build the tension. We have something new for you and your partner to try!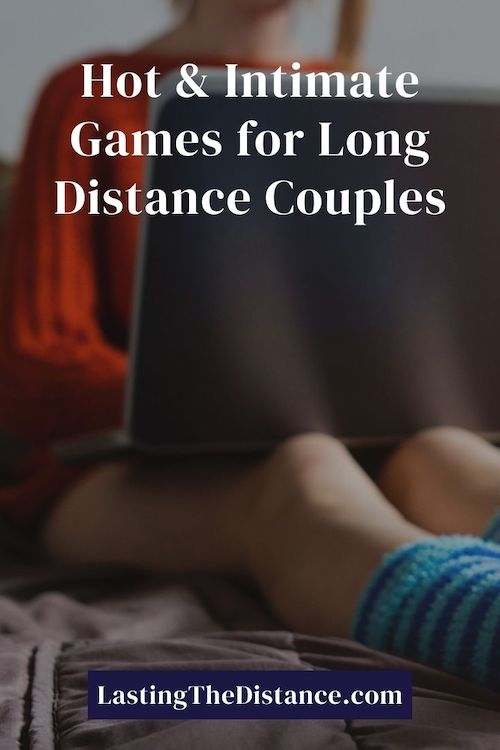 QUICK NAVIGATION
A NOTE FROM LOLO & NATE ON CONSENT
Please remember that consent is very important, even for long distance couples. Whether online or in person, you should feel comfortable, safe and fulfilled in every situation.
Online intimacy is not for everyone, so it is important to communicate consent with your partner prior to playing any of these long distance sex games.
Ready to continue? Let's go!
The Best Sex Games For Long Distance Relationships In 2023
Dirty Voice Messages
A play on the classic voice messages game, Story Builder, you and your partner can leave each other dirty voice messages that play out a sexual encounter.
The messages can vary from tame encounters where you role play as if you just met or they can state explicitly what you would like to do to each other. If you play all day, not only will you have your partner blushing, but you can Facetime at the plot's climax as a sexy end to your game.
Sex Talk Conversation Game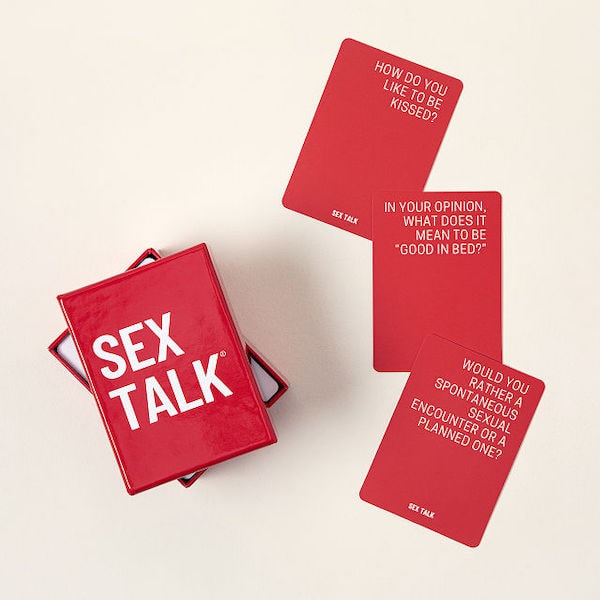 Communicating about your sexual needs with your partner is key to having a happy and healthy intimate relationship. If this is a subject you or your partner struggle to talk about, the Sex Talk Conversation card game can help!
With 69 cards focusing on different aspects of sexual relationships, you can discuss your wants, fantasies, preferences, and build sexual tension to create true shared intimacy.
We think this game is perfect for long distance couples, especially ones who have not yet had the chance to be sexual in person. It helps create a safe space to talk about sex so when you are intimate together, you know what the other wants and needs.
Role Playing
Role playing is a great way to spice up your sex life. Whether via phone sex, sexting, or video calling, role playing allows you and your partner to use your imaginations and play out your fantasies.
They could be about what you want to do to each other or include deeper aspects of role playing and bring each other into fantasy worlds.
For couples who play online role playing games, like War of Warcraft, this could be a fun way to bring your hobbies and online personalities into the bedroom!
Second Life Sex Games
Second Life takes role playing into the virtual world. Together, you can make avatars and stage a meeting in Second Life's real-time virtual spaces and act out your wildest fantasies.
While the game wasn't originally created around intimacy, it has become a popular part of Second Life and it adds a new depth to role playing.
Even if you want to just play out regular dates, you can. Your avatars can go for drinks, get dinner together and flirt.
Long Distance Sex Toy Games
As long distance couples become more intimate, they can look to the use connected sex toys to pleasure each other remotely.
Teledildonics is the technical term for these devices. They utilize technologies like haptic feedback, which allows these toys to communicate movements and sensations from one device to the other.
What does this mean for long distance couples? You can now pleasure each other, no matter where you are in the world.
For these games we recommend the devices below from Lovense, which can all be controlled via the Lovense Remote app:
For her: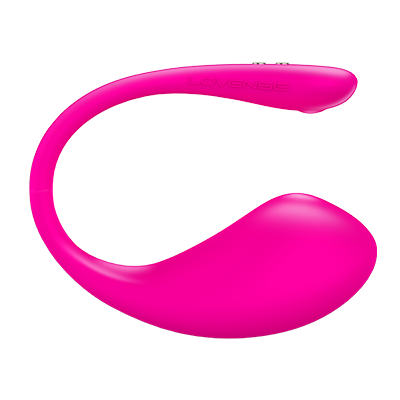 Want more? Check out our post on the best remote control vibrators or our separate Lush 3 Review & see why it's perfect for long distance couples.
For him: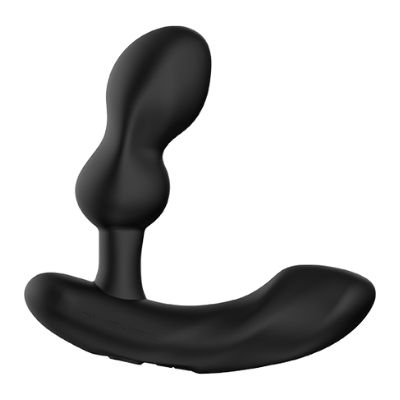 Ready to hit the P-spot? We've put together the best vibrating prostate massagers available or check out our in-depth review of the Edge 2.
Guess The Song
The Lovense Remote app has an amazing feature where each partner can connect their music to the app which then controls the other's device according to the song's rhythm, intensity, and beat.
The goal of this game is for the partner enjoying the vibrations to guess the song. As the song changes, the rhythm, beat, and intensity will also change. As the music continues, the song becomes harder to guess – for obvious reasons!
Partners can either play at the same time or take turns picking the music.
Surprise Vibe
Surprise Vibe is best played over an encrypted video chat app like Signal or using the Lovense Remote app video call feature and with one or both of you wearing one of the devices above.
The point of Surprise Vibe is to surprise your partner by controlling their device and making them 'jump'.
You begin by having a regular conversation (but both of you will be suspicious of what's to come!) until someone starts the surprise vibes.
Once these begin, couples can either continue their original conversation or move into a more explicit sexual encounter. This game is also fun to combine with the next option!
Poker Face
Poker Face uses the same toys and concepts as surprise vibe. However, instead of starting with a conversation, you and your partner know exactly how this will go.
As you take turns controlling each other's toys, the goal is to keep a straight face. This means no facial movements whatsoever!
It sounds a lot easier than it is. Plus, if you add in jokes or other goofy remarks, it won't just be the toy you'll be battling.
Control My Pleasure From Afar
This game raises the stakes. While you are out in public, give your partner control of your device. As you go about your day, you never know when it will be "turned on".
This game could be potentially embarrassing so make sure to set ground rules about intensity levels. You don't want to drop to the ground or look like you are having a stroke in public! You also might want to avoid this game if you have any plans that don't include running simple errands.
Have these connected toys caught your eye? Check out our post on the best sex toys for long distance couples to take their intimate moments to the next level!
Online Sexting Games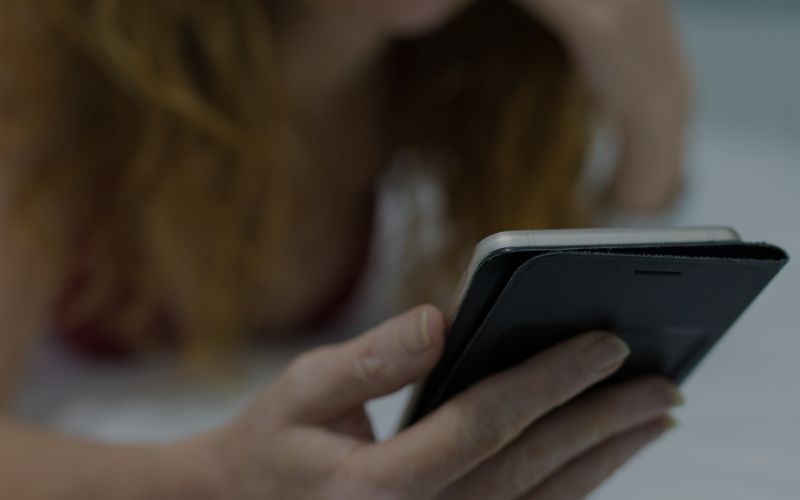 Never Have I Ever
Another way to get to know your partner's sexual experiences, Never Have I Ever allows you to learn more about each other while raising the stakes with drinks.
How it works: one partner says a phrase like, "never have I ever had sex in a car." If the other person has done it, they drink. This is a fun way to get to know your partner's sexual preferences or fantasies.
Would You Rather
Would You Rather lets you and your partner banter, narrow down your sexual fantasies, and laugh at goofy scenarios.
Your questions could be kink-based such as "would you rather have sex blindfolded or handcuffed" or a bit on the lighter side, "would you rather have sex with me dressed as an elephant or a lizard?".
Either way, the game will bring up great conversations about your sexual chemistry and maybe even help you plan a spicy evening on your next in-person vacation.
20 Questions
Like the traditional 20 Questions game, the point of this game is to ask yes or no questions and guess what your partner is thinking.
However, this version comes with a sexy twist. Instead of thinking of something PG, instead try and guess the position, action, or fantasy your partner is thinking of. With each question you will either get closer or further from the target.
Switch roles each round to get to know the dirty things on your partner's mind. This could also help spice up your other long distance sex games if you first make eachother guess the one you're thinking of.
Blow, Bang, Leave On 'Read'
Blow, Bang, Leave On 'Read' is a fun twist of Kiss, Marry, Kill.
Each partner takes turns sharing ways they would seduce the other and the other person has to say whether they would blow them, bang them, or leave them on read. This is a fun way to build imaginary scenarios that are both goofy and romantic.
Alternatively, this could be played similar to traditional Kiss, Marry, Kill and each partner would give a list of three celebrities or other people. The other would have to choose who to low, Bang or Leave on Read.
Finish The Sentence
Together, you and your partner can build a story of a sexual encounter or fantasy. Take turns sending a sentence or phrase and having your partner complete it.
As you build the story of a sexual encounter, you can take it in whatever weird or intimate ways you want. This could also be a great option for checking out each others kinks or exploring each others' fantasies.
Long Distance Sexual Games For FaceTime & Skype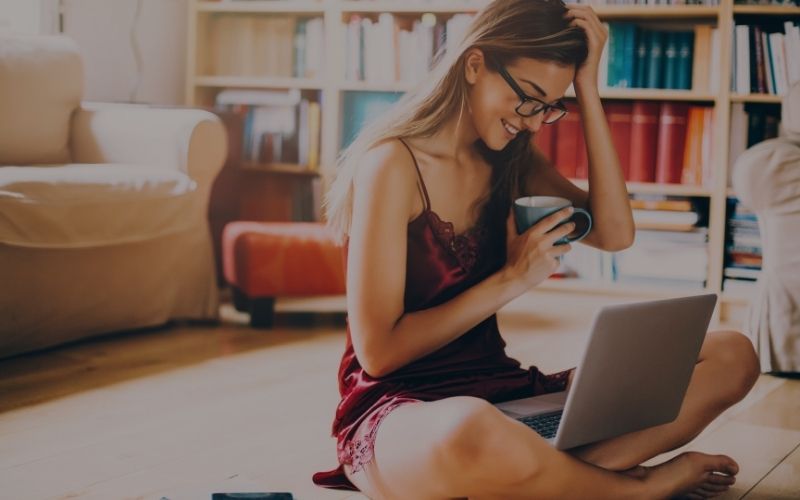 Orgasm Race
This game is exactly as it sounds: you and your partner race to climax. You and your partner can play this game over FaceTime either using your personal toys or the remote control ones mentioned above.
This game is a fun way to feel connected during your sexual experience while adding a bit of competitive flair.
"When They Say" Word Game
The "When They Say" Word Game is a fun way to have a conversation…. And get your partner out of their clothes.
Each partner picks a word the other can't say. If they do, the other partner gets to choose a piece of clothing for them to remove. As you each add more words, it becomes more difficult not to say them, and more clothes come off.
This is a great game to play over FaceTime and build sexual tension.
What's Your Fantasy Pictionary
In "What's Your Fantasy" Pictionary, you and your partner each draw your wildest fantasies and then talk about them.
You can either play this traditionally by making each other guess your entire fantasy or have them guess aspects of the fantasy.
After, you can take the game a step further and either role play the fantasy via text or log onto Second Life and act out your fantasies via your online avatars.
Draw Each Other
Inspired by Titanic, this game lets partners try their hand at artistic endeavors. Best played with pen and paper (but mediums can also include paints, pencils, markers, or more), take turns posing and drawing each other.
These drawings can be done nude or in lingerie. This is really up to your comfort level and if you think you will ever display the art. For couples with artistic flair, these works could end up in a frame. If you don't have a creative bone in your body, these works could end up in the garbage.
Strip Games for Long Distance Relationships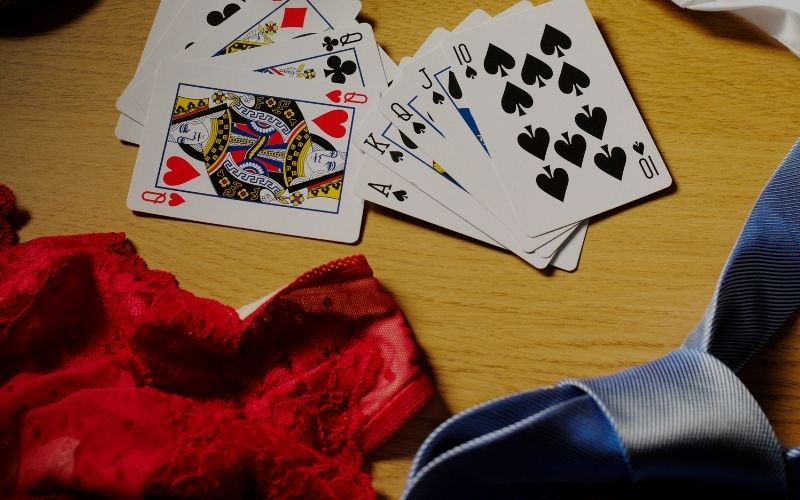 Simon Says
Also known as "King/Queen For A Day", Simon Says gives one partner control over the other during a predetermined amount of time.
Over FaceTime, this partner would be allowed to "order" their partner to do what they want. For example, "Simon Says, take off your top." This is a fun game for couples to take turns with. Each partner gets to be Simon or King/Queen for part of the call.
Truth or Dare
Truth or Dare is a classic, but have you ever played with a sexy twist? In this truth or dare, challenge your partner over Facetime to sexual stunts or poses and ask juicy questions.
You'll get to know your partner more intimately as you move through the stages of the game. You can also add toys to this game to spice it up even more.
Strip Poker
Strip poker is played with an online deck of cards and is a game of bets, however instead of betting money, you are betting your clothes.
You and your partner can decide the rules: does the winner get to pick what the loser takes off or does the loser get control of losing? Do you take off a piece of clothing each round? Do you give your clothing a value and bet using those values?
No matter what you choose, this game is the perfect way to tease each other when you're apart.
Long Distance App Sex Games
KINDU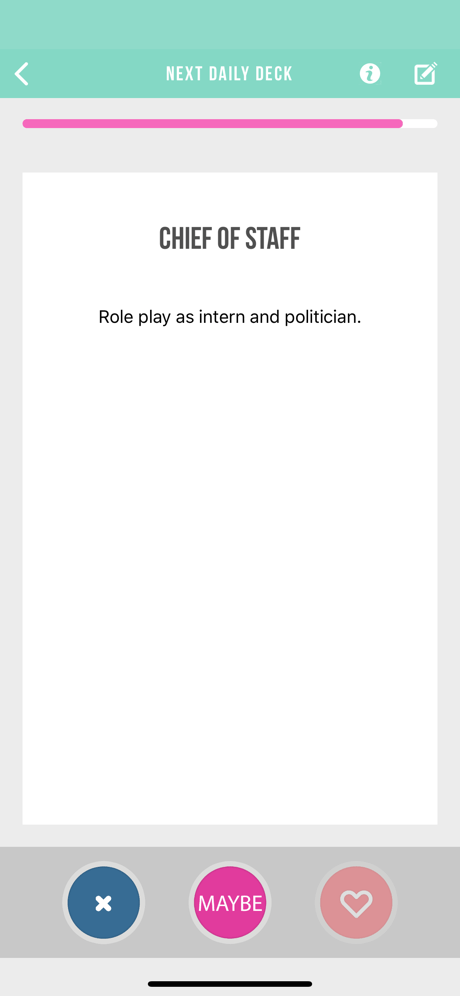 KINDU is an app that allows couples to discreetly discuss their fantasies using premade prompts.
The app shows each couple a scenario, sexy activity, or fantasy and allows partners to rate the activities on a scale within the app. Then, if you have a match, the app shows the shared fantasy.
For long distance couples, this is a great way to run new ideas by each other or come up with a kinky date night for the next time you are together.
Download on:
Truth or Dare? Spicy App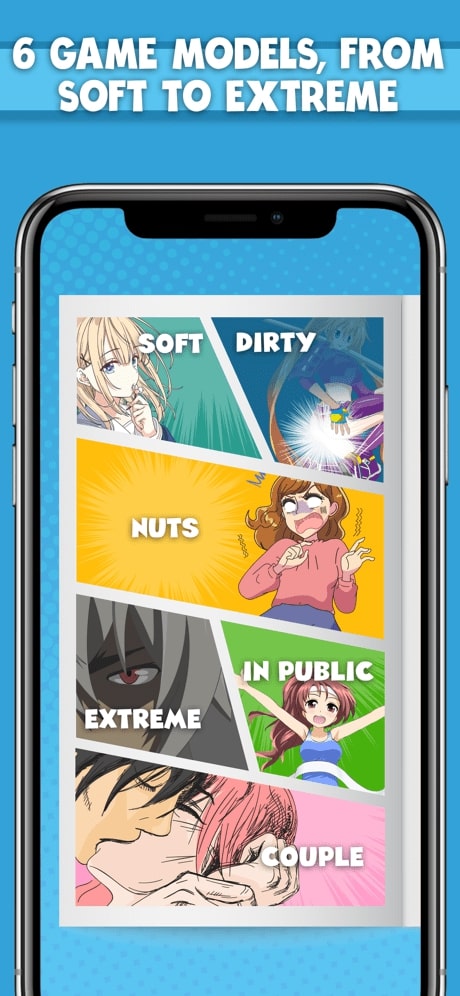 Can't come up with your own Truth or Dare prompts? There's an app for that! Truth or Dare lets partners choose the intensity of the questioning and dares.
The levels include cool to slightly naughty to dirty for dares or soft and hard for truths.
These prompts will add an element of surprise for both you and your partner. You may even be answering questions you never even thought to ask!
iBliss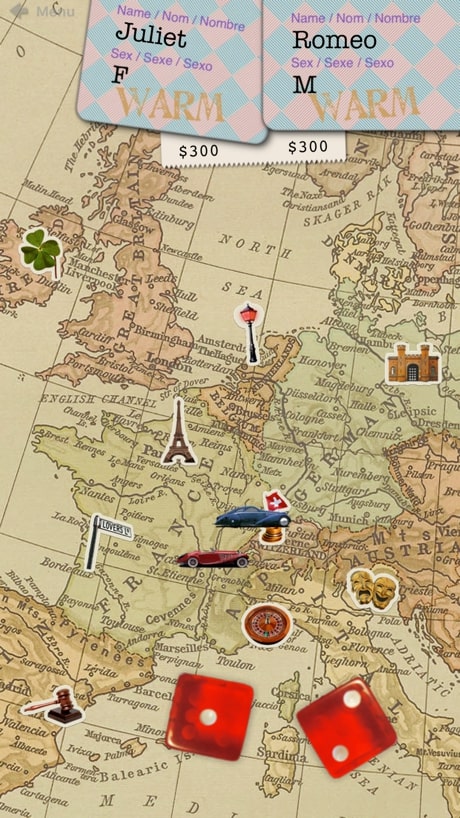 Available both on app or PC, iBliss is an intelligent, sex-based, online board game.
Using details from your real world – the clothes you are wearing, your background music, and even toys you have on hand – the app picks actions for you and your partner to complete with the roll of a dice.
This game emphasizes romance and intimacy, both of which increase as the game progresses.
Perfect for long distance couples, this game provides both an experience, a chance to be intimate, and a place to explore your sexuality together.
Now It's Your Turn
Which game made your heart race? Share this article or your favorite option with your partner to play during your next virtual date night.
If you aren't ready to jump fully into a connected devices, try the Sex Talk Conversation Deck to get the ball rolling and find out what sex games are most in-line with your couple style.
Remember, consent is sexy, so it is important that both you and your partner are on the same page!
Want to know what other couples are playing?
Head over to our LDR Support Group to find out how other couples just like you are handling intimacy despite distance. Connect with others dealing with the same struggles and celebrate your love with couples who just get it.
Our

FREE

7 day LDR challenge is BACK!
Unlock better date nights, deeper communication plus a stronger intimate & emotional connection.
SECURE YOUR SPOT!
---
Hi, we are Lolo (Canada) & Nate (Australia) a couple that had to go through all that a long distance relationship has to offer, just like you. With our experience and lessons learned we want to help you keep your long distance relationship as strong as ever and ultimately last the distance!