In a hurry? Go straight to our list of long distance gifts for dad.
Let's be honest…
Men haven't historically been the best at expressing their emotions.
If you and your father are now separated by distance, whether it be different cities, states or even countries, it's vital that you stay in touch.
He may not show it or say it, but he definitely does love and miss you.
To give that love right back, there are a range of heartwarming and USEFUL gifts that are perfect for long distance fathers.
The Best Long Distance Gifts For Dad in 2023
Wifi Touch Lamps by FriendLamps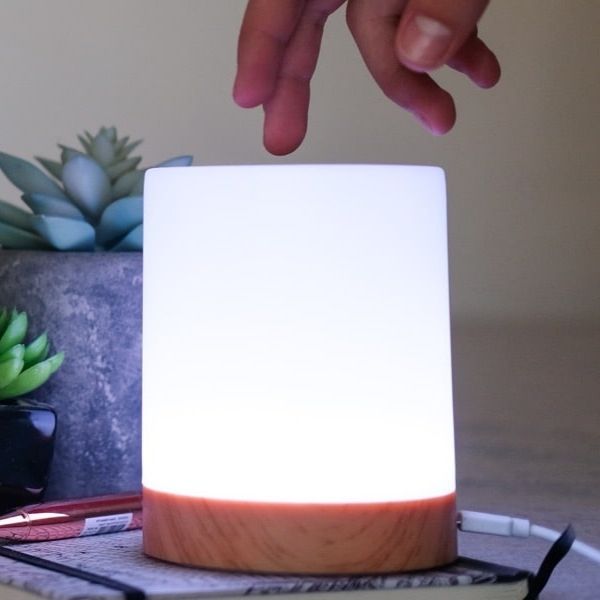 These wifi connected lamps from FriendLamps.com are the perfect addition to the man cave or pool room.
They use wifi and touch technology, which allow them to connect together no matter where you both are in the world.
Whenever you or your father want to let each other know that you're thinking of one another, all you have to do is touch your lamp and his will light up!
See the process in action here.
Just imagine your father seeing his lamp light up and the warm loving feeling he'll get, knowing that you're thinking of him in that very moment.
We think it's a subtle, yet powerful way to show how much you mean to each other.
Touch Bracelets by Bond Touch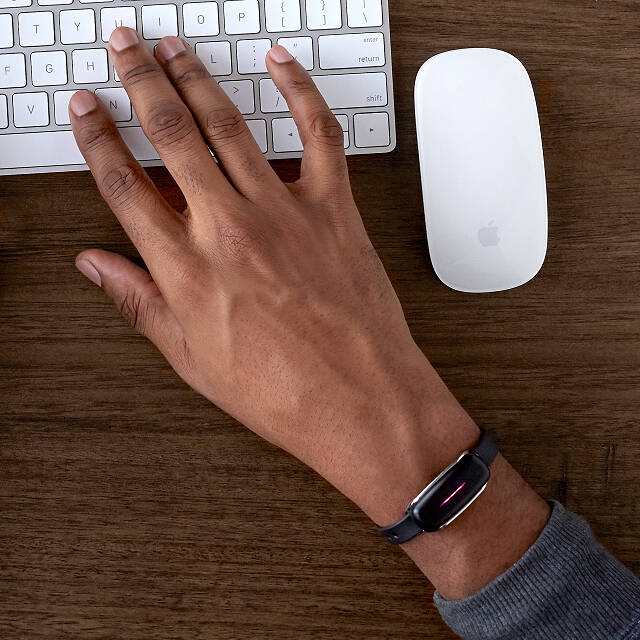 Bond Touch bracelets work in a similar way to the touch lamps above but with a couple of key differences.
Touches make the bracelets light up AND vibrate.
Using bluetooth and your smartphone rather than WiFi means you can take these bracelets absolutely anywhere and still be connected.
So whether your Dad is on the golf course, in the kitchen, shed or man cave, you'll be able to let him know that you're thinking about him.
The Bond Touch smartphone app is worth mentioning, especially the countdown timer, which you can both use to keep an eye on how long until you're back together again.
Your Dad will likely enjoy the look of these bracelets straight out of the box, but if he doesn't mind a bit of flair, there are several different band colors to choose from.
We do like black, but it's worth checking out:
Spinning Heart Messenger by LoveBox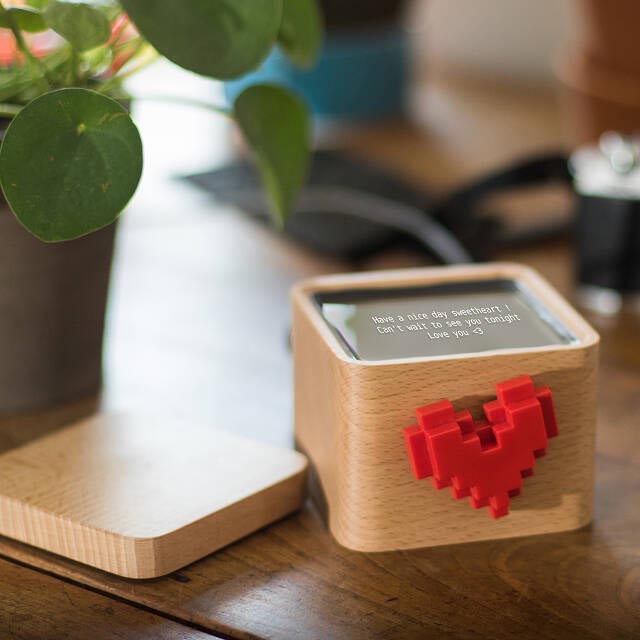 The Heart Messenger by LoveBox is a neat way to send short SMS like messages to your Dad. The cool part…
It has a unique 'physical' notification.
When you send a message to the device via the LoveBox smartphone app, the heart on the front will spin, letting the user know they have a new message!
Picture the ear-to-ear smile on your Dad's face as he opens the top of the LoveBox to see your message.
What's really cool is that the team at LoveBox has introduced a new model, which includes a color screen, allowing you to send photos and other pictures along with your messages.
What I Love About Dad (By Me) Book
If you sometimes struggle to put into words just how much your father means to you, the What I Love About Dad book is a great option.
It contains tons of prompts that will help put your feelings down on paper.
Whether they're one word answers or complete paragraphs, the end result will be your Dad trying to contain his emotions!
Don't be surprised if this is something he goes back to read regularly.
Long Distance Fathers Day Gifts
MyHeritage DNA Kit
Discovering where your family is from and the history of your ancestors can be a super exciting journey.
Giving your father a DNA kit from MyHeritage will help him to trace your family's roots and potentially to 1,000 years!
MyHeritage analyzes DNA data against 700,000 genetic markers, which means you'll get plenty of information and it makes for some fascinating insights.
All you need for these results to be completed is a small sample of your saliva which will be sent back in a pre-paid envelope.
The whole process is fairly extensive so it can take around 6-8 weeks to receive your results. For more details on the complete process, visit their official website MyHeritage.com.

Canvas Beer Caddy With Bottle Opener
If your father loves a beer, or three, then this caddy is going to be well received.
Whether he's off to the basement, doing some yard work or heading out to see 'the boys', this beer caddy won't look out of place.
We love that a bottle opener has been included and that they've attached it to the caddy so no one can accidentally slip it into their pocket!
Here's an idea! If you purchase this caddy to be sent directly to you, why not fill it with beers from your region for your Dad to try? We think this would make it a truly memorable gift.

MLB Game Used Baseball Friendship Bracelets
If your dad is a baseball fan, what are the chances he knows the three main parts of a baseball? Pretty high, right?!
The core being made from rubber and cork
A two piece leather 'casing' that's stitched together
In between those two layers is tightly wound wool.
It's this wool that Ward Wallau uses to create these friendship bracelets from MLB game used baseballs!
Ward has made them available for every team, so you can purchase two of the same or if you've deviated from your Dad's plan of following in his footsteps, you can get one in the color of your favorite team.
The head to head games will be even more memorable!

Long Distance Fathers Day Gift Set
Do you have a father that loves to dress well or has to dress formally from time to time? If so, he'll definitely enjoy this personalized father's day gift set, which includes:
Money clip
Tie clip, and
Cufflinks.
All of this is delivered in a beautiful wooden box.
The engraving options gives it a beautifully personal touch and you can even choose to engrave more than just your father's name if you wish.
Maybe he has a cute nickname? 🙂
Long Distance Father Daughter Gifts
You & Me, Dad Journal
This 'You & Me' journal has been designed to give you and your father a way to reminisce about the good (and challenging) parts of your relationship.
It includes heartwarming prompts which you can fill out together or can be passed back and forth. These prompts include early memories, shared traits, and future wishes.
The layout makes it super easy to follow with the left page for your responses and the right side for your dad to include his.
While it's a gift for both of you, it's more for your father, so we think it's a cool idea to fill out your entries first so that he can then reflect on what's been written before adding his own!
Father Daughter Cards
Whether it is for Father's Day, a birthday or just because, it's always a lovely idea to send a card.
Rather than sending a typical 'Hallmark' card that you're going to see everywhere, why not send a funny card from a small creative business instead!?
Both of these cards are very funny and are sure to put a smile on your father's face.
Which is your favorite?
We know long distance can be difficult, so it's super important to keep up a sense of humor and these cards are a great way to achieve just that!

Custom Father & Daughter Night Sky Print
You and your father may be seperated by miles but you'll always be under the same night sky!
This amazing night sky print uses sophisticate astronomy software to create the most realistic night sky possible based on the locations and date you include.
Yep, that's right! It knows exactly what the night sky looked like in ANY location, even in the past (and future).
The creator, Gordon of Coffee Black Thanks!, has included the ability to customize the text at the bottom of the print to make it truly unique to you and your father.
Our Recommended Gifts For Long Distance Dads
While your father will be happy with any of these options, our favorite gift for your long distance dad are the WiFi touch lamps from FriendLamps.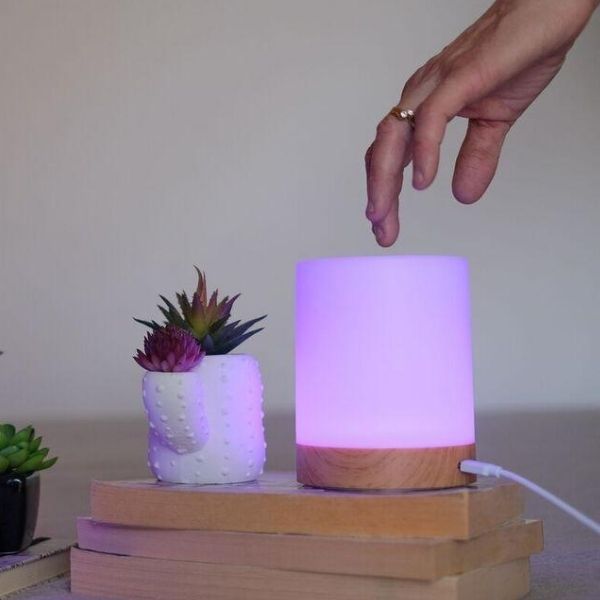 It's a subtle way for you and your father to let each other know when you're in each other's thoughts, bringing you closer, no matter the distance.
Even the most 'technology-challenged' parents will be able to use them! The setup process is super simple and all you need is an internet connection and USB power to get it going.
While we truly do love these lamps, there are also 10 other brilliant gift ideas on this list.
Which one is your favorite? Are there any great ideas that we've missed?
If so, get in touch, we'd love to hear about them!

---
Hi, we are Lolo (Canada) & Nate (Australia) a couple that had to go through all that a long distance relationship has to offer, just like you. With our experience and lessons learned we want to help you keep your long distance relationship as strong as ever and ultimately last the distance!