In a hurry? Head straight to our list of the best long distance relationship apps.
Communication is a HUGE aspect of long distance relationships, and as we go about our days separately, our phones tend to become the lifeline between us.
Luckily, we live in a time where modern tech allows us to stay connected, making the distance that much easier to deal with.
To show just how good we have it, we've put together a list of some of the best long distance relationship apps to keep it fun, strong, and exciting.
From unique ways to communicate to secret ways to remain intimate, there's bound to be an app that will help your LDR.
QUICK NAVIGATION
Long Distance Communication Apps
Twig: Shared Journal App for Couples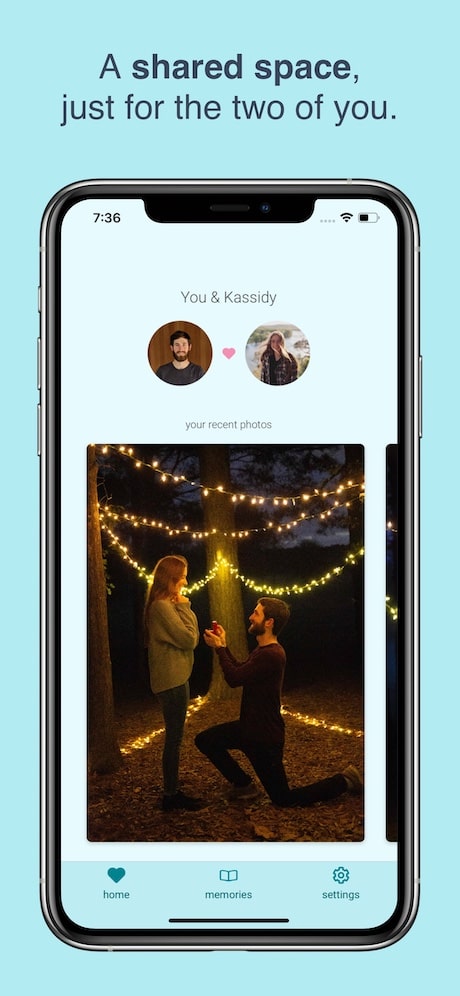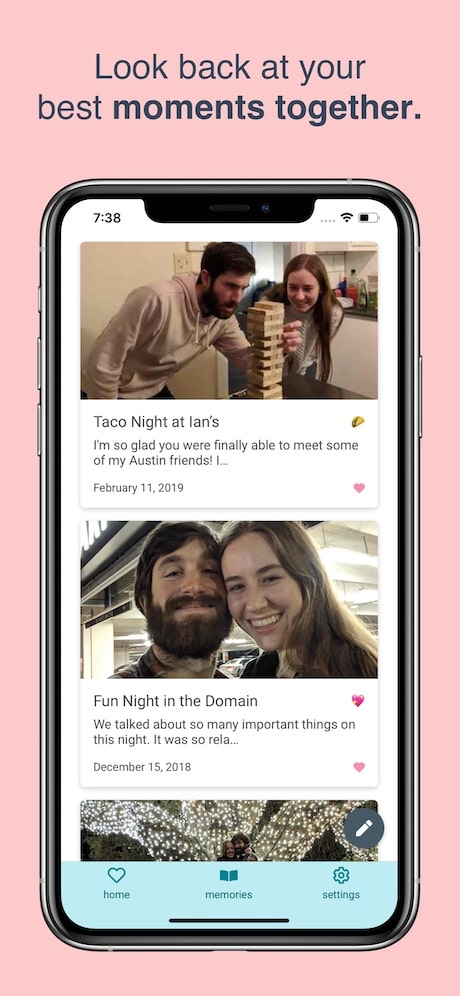 We wished we kept a journal throughout our long distance relationship.
There are so many moments in our lives that become distant memories, even those that shape a couple's connection.
Being 'tech heads' Twig is the kind of journal app we would have loved using. It's super sleek and intuitive design makes it easy to record moments and go back and relive them.
We asked Trent, the creator, to give us some insight into why he created Twig:
When you're long distance, every moment together matters. Why not remember them with a shared journal? I made Twig so my wife and I (long distance girlfriend at the time) could easily reflect on all our favorite moments together. Have a fun story about how you first met? Maybe you've made a trip together you never want to forget. Add your photos and let your partner know how much it meant to you. I still smile every time I get a notification that my wife added a new entry. Re-living these moments are nice, but reading her attached love note is so much sweeter.
Feel: Send Your Heartbeat To Loved Ones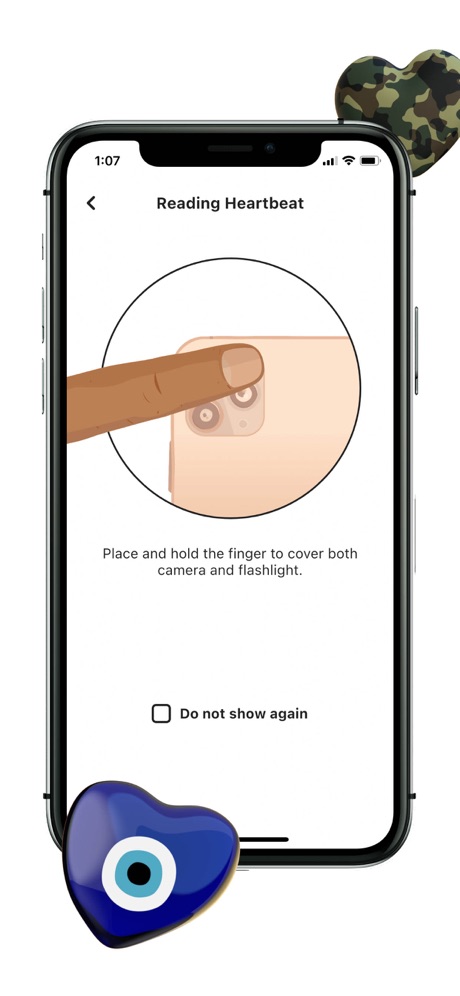 Do you feel soothed by your partner's heartbeat and miss it when you're apart?
With the Feel app, you and your SO can send each other your real heartbeat along with one of many fun heart designs.
You can add memos and save your loved one's heartbeat forever, so you can always listen to it when you're feeling lonely.
Touchnote: Create Digital & Physical Postcards
Touchnote is a great way to keep the communication in your LDR fun and tangible.
This app allows you to create digital postcards, which are then printed into actual postcards and sent to the person of your choosing.
Texts and Snapchats from your boyfriend or girlfriend are nice, but there's something so special about receiving an actual piece of mail.
The app is free, and the postcards only cost around $2 to $4.
Between: Couples App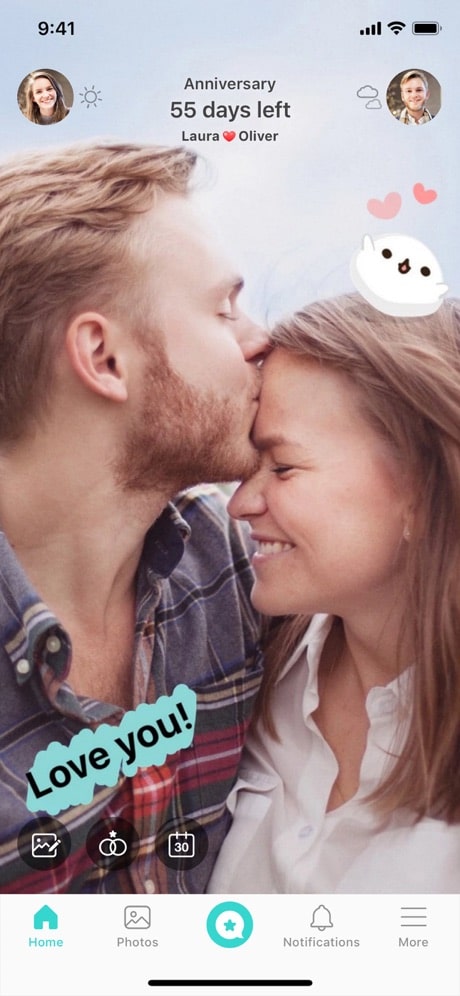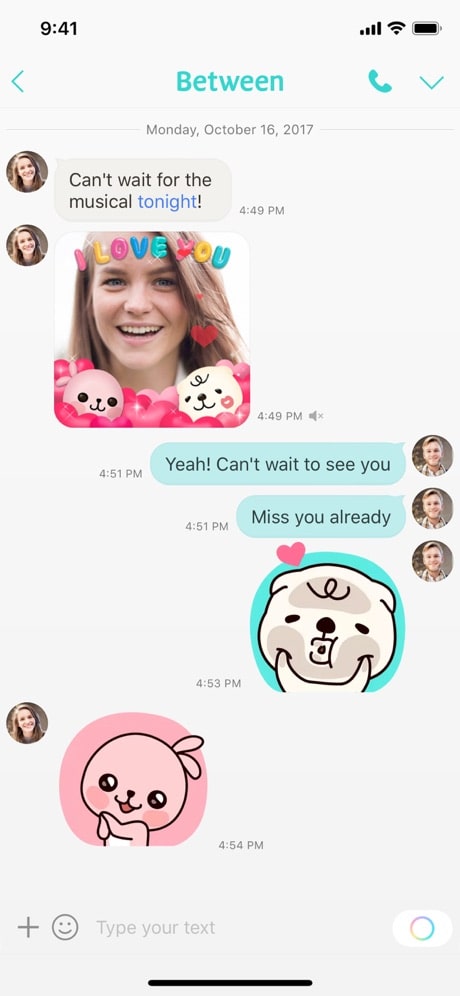 Between allows for completely private communication between you and your partner.
No need to worry about friends reading your personal messages… everything is encrypted and password protected.
You can use the chat feature to send messages you don't want saved on your phone, or you can build a secret photo album of your relationship.
LoveBox Messenger App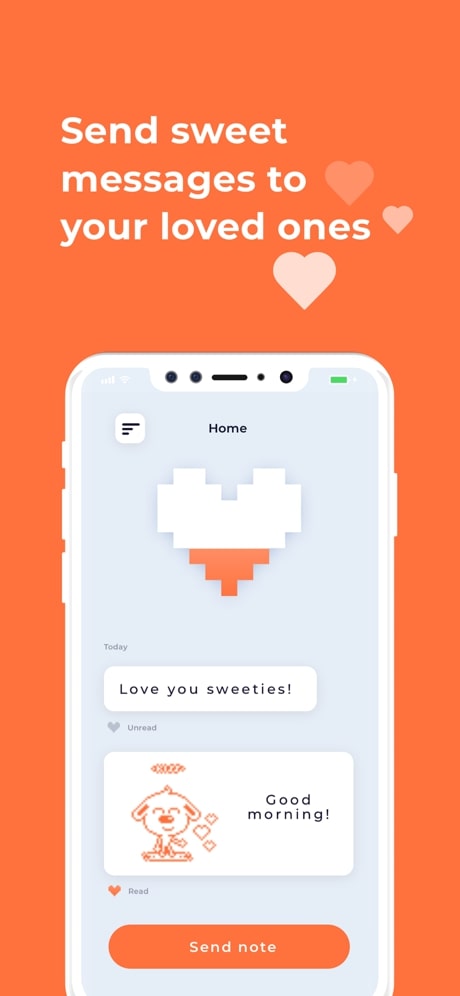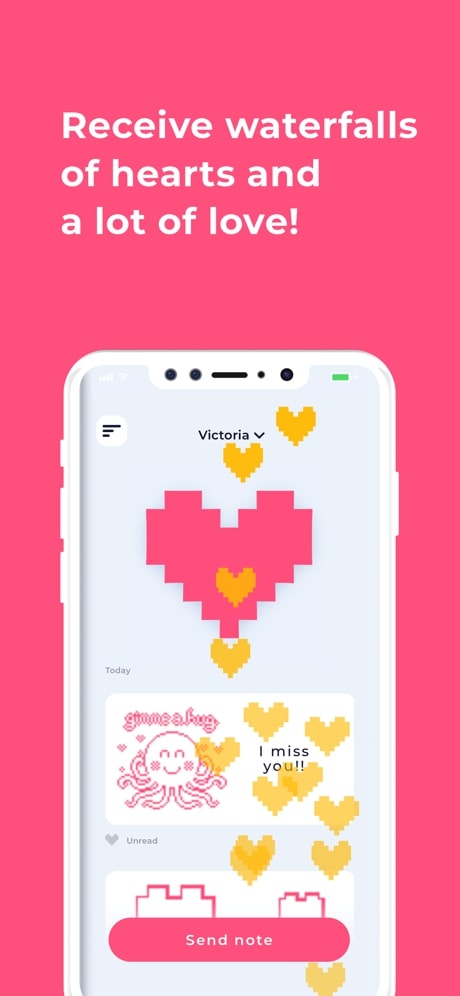 The team behind the LoveBox & its companion messenger app have created a super unique gadget to send heartfelt messages to your partner.
Messages you create via the app are displayed on the screen of the Lovebox.
What's really cool is that the heart on the front will spin, acting like a physical notification for your partner!
A color screen is now available in the latest update, meaning you can also send pictures via the app.
Long Distance Touch Apps
Hey Bracelet Touch App
When there are many miles between you, don't you just wish you could give your partner a squeeze?
The Hey Bracelet & App allows you to do just that.
Connecting the bracelets to the app via bluetooth is a breeze and then you can pair the bracelets together.
When you touch your bracelet, the band of your partner's will give their wrist a light squeeze.
The application also keeps track of touches in case you miss any and you can even send touches directly from the app if your bracelet runs out of battery.
Bond Touch App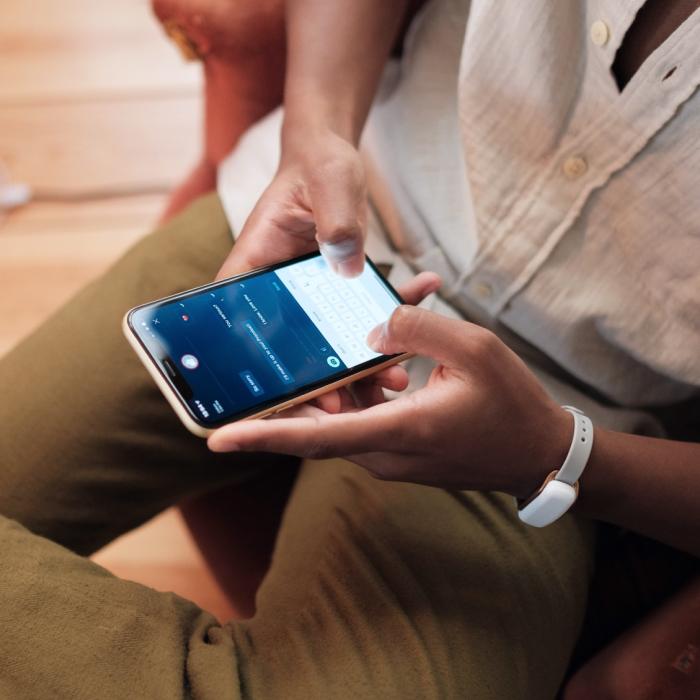 Want to let your SO know you're thinking of them without even needing to open your phone?
With the Bond Touch App and connected couples bracelets, you can send your love with a single tap.
They work in a similar fashion to the Hey Bracelets, but rather than squeezing your partner's wrist, the Bond Touch bracelets will vibrate and light up.
What's really cool is that you can use the app to select what color your partner's bracelet will light up with!
You also have the ability to send messages with up to ten taps at once, which is perfect for creating your own code, for example:
One tap "I miss you"
Two taps "I'm home safe", and
Three taps "I love you"
Touch bracelets are amazing: Check out our article where we compare the best options for LDR couples.
Fun Apps For Long Distance Couples
KAST: Watch Movies Together Online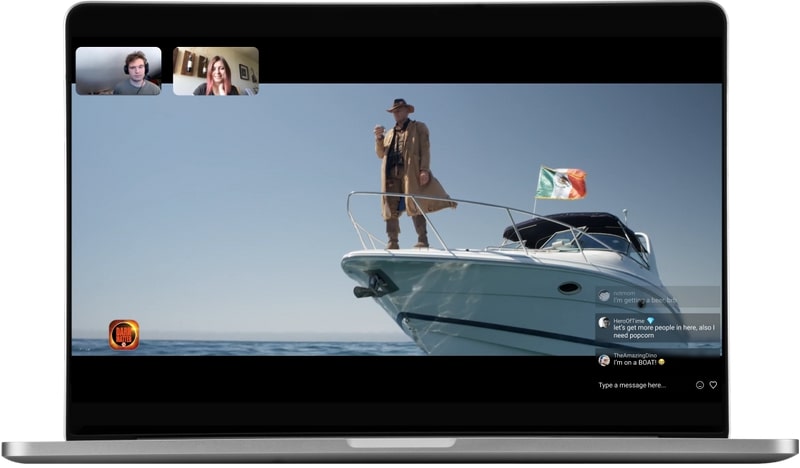 If you long for having movie nights, KAST is one of the best apps for long distance couples to watch movies together.
No more fumbling back and forth between video chat and your streaming service. Now you can share your camera and screen, allowing you to watch movies or shows with your loved one.
You may not be able to share the same popcorn, but you can talk about what you're watching in real-time the way you can when you're together.
It makes for a perfect date night for long distance couples, and it definitely helps make the distance a bit more bearable.
We love that no device is left behind! The team at Kast have created multiple apps for the most popular devices.
Rave: Watch Videos In Sync On Your Phone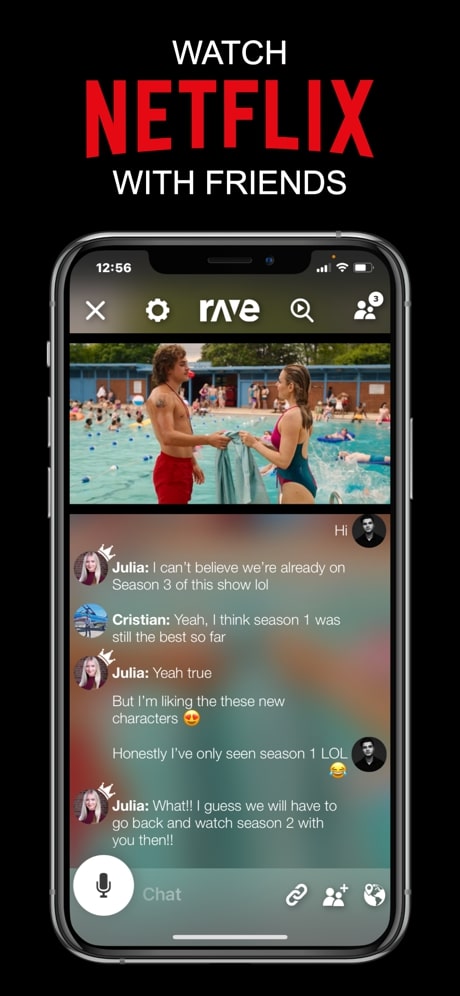 Rave allows you to watch movies and listen to music with your significant other at the same time.
You can watch videos on Netflix, Amazon Prime Video, YouTube, and more, and be able to message back and forth in real time.
Why worry about a delay when you're trying to watch a funny video together? Rave takes the guessing out of the equation!
Couplete: App For Couples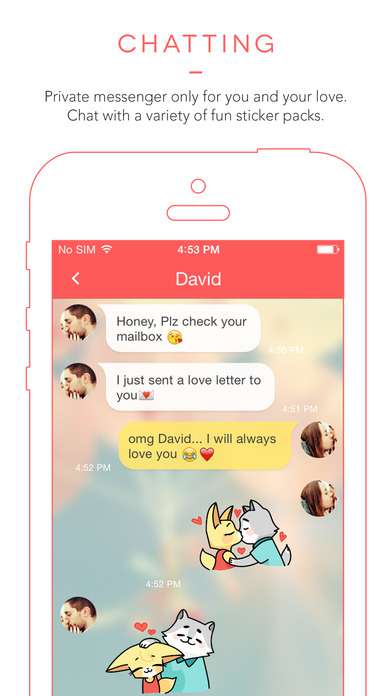 Couplete is like a private social media site just for you and your significant other.
You can add to a couple calendar, send love letters, and even create a wish box with things you want to do or buy.
This app is the perfect combination of communication, fun, and functionality, and the design is absolutely stunning.
Love Nudge: Find & Work on Your Love Language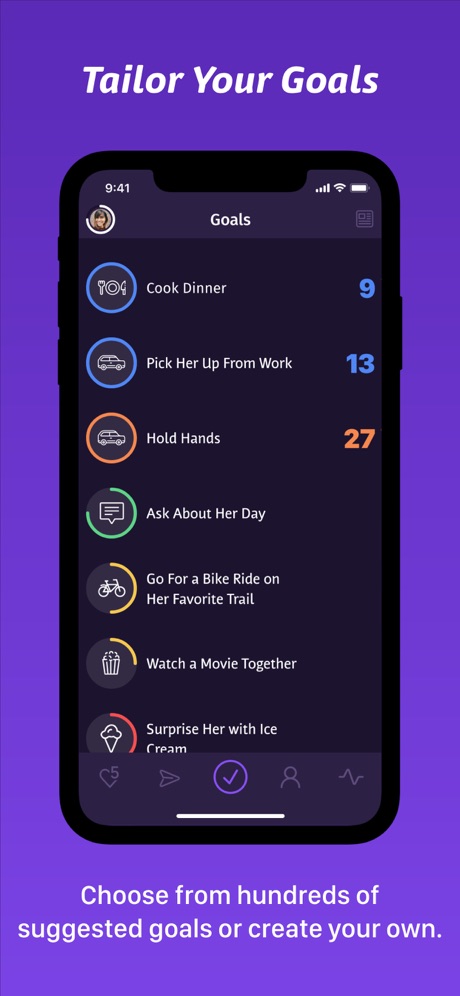 Have you heard about The 5 Love Languages®?
Everybody gives and feels love differently, so telling your partner you love them may not be as effective as giving them a gift, depending on their love language. Bridge the gap between you and your SO's love languages with Love Nudge.
Each of you takes a quiz to determine your love languages, then, the app suggests ways you can show how much you care using their love language.
Feeling lonely? Send your partner a nudge to suggest activities that will help you both feel each other's love.
iPassion: Intimate Quizzes & Sex Games For Long Distance Couples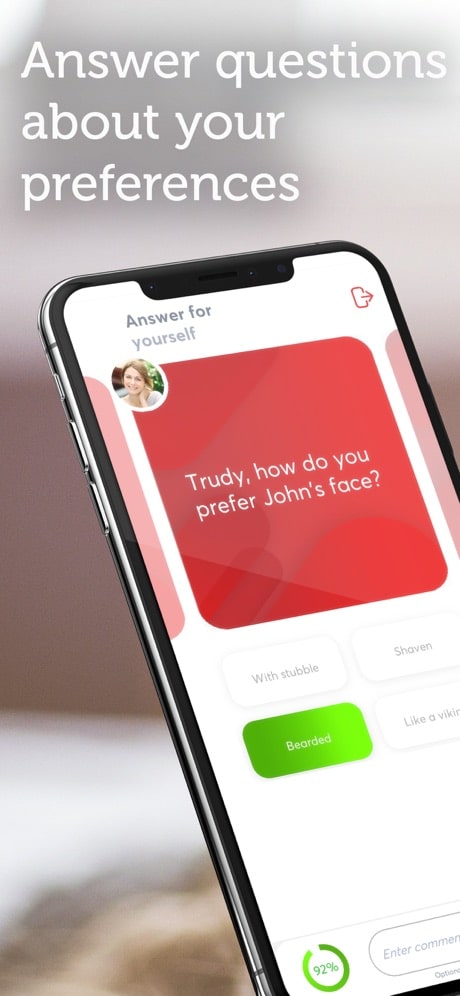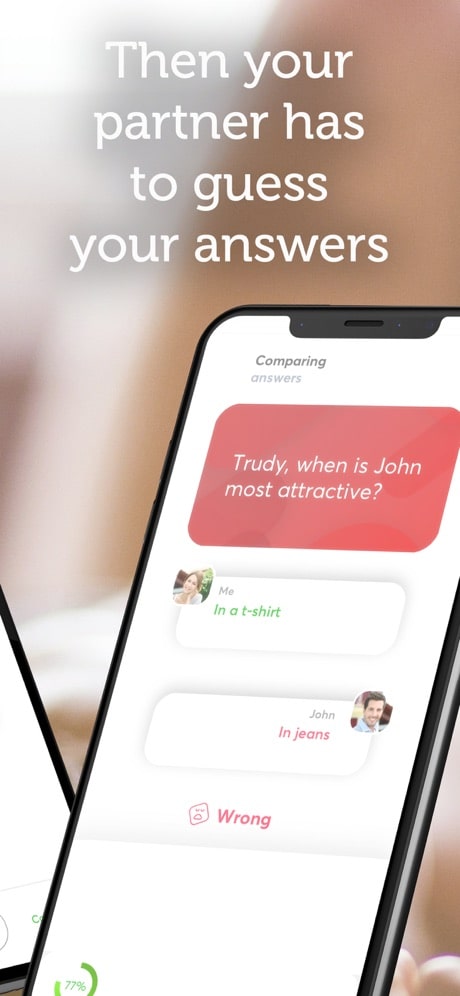 iPassion is a trivia game with a twist, all questions are steamy and intimate.
Questions, which are multiple choice, include sexual preferences, likes and dislikes, turn-ons, and more.
This is great as foreplay or just on its own for a sexy video chat date.
A possible question could be, "The biggest turn-off is…" with the answer options as, "Nail biting", "Hairy armpits", "Hairy legs", and "Greasy hair".
MyLove: D-Day Counter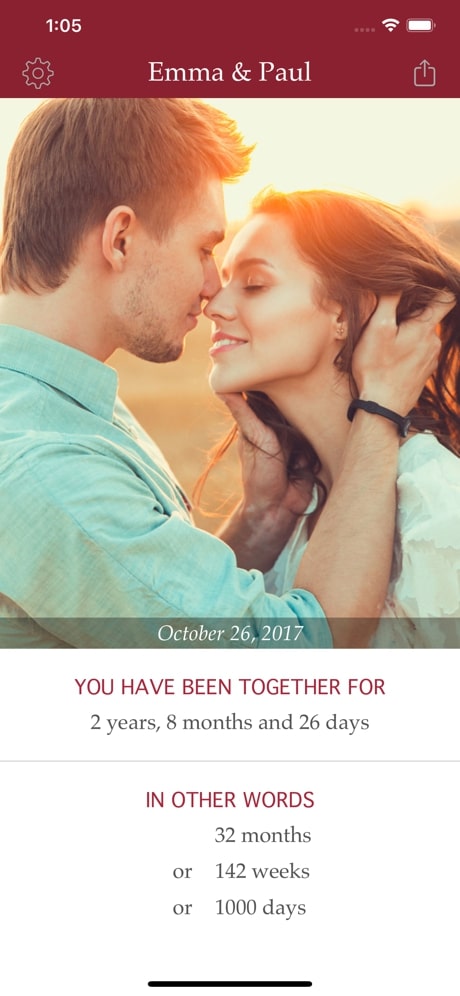 MyLove is a fun little app to put into context how long you and your significant other have been in a long distance relationship.
It counts in seconds, minutes, days, weeks, and months, offering a unique perspective.
When the distance seems tough, it's nice to be able to open up an app and remind yourself that you've already conquered so many days apart.
Vibrator Apps For Long Distance Relationships
Lovense Remote: Connected Adult Toys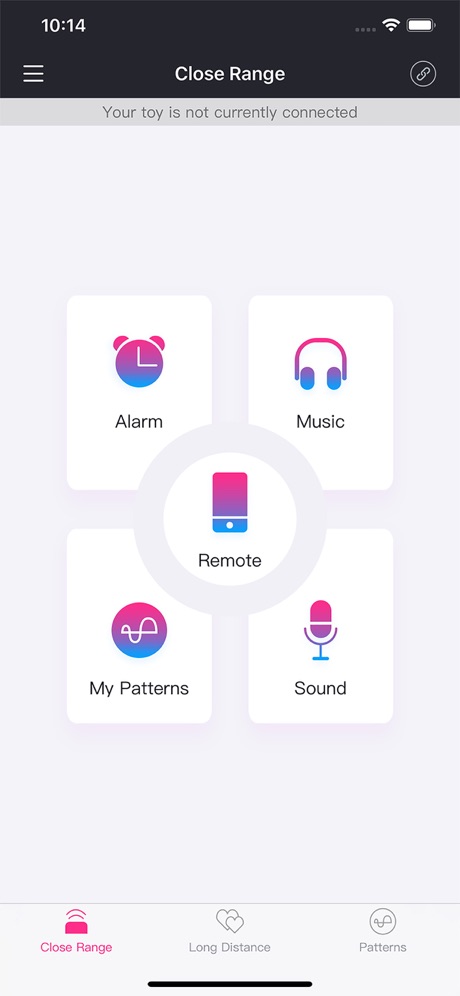 When you want to take your intimate moments to the next level, you should try the Lovense Remote App with compatible Lovense devices.
Whether you connect one or both devices through the application, you can control each other's pleasure in ways you may not have thought possible when you're in a long distance relationship.
Want to take your intimate moments to the next level? Here are the best connected sex toys for long distance couples.
FeelConnect App: Powering Kiiroo Long Distance Toys
Amp up the intimacy with your long distance partner even when you're apart with Kiiroo adult toys and the FeelConnect App.
You can use the app to control each other's devices. Better yet, connect both devices to the app, which then allows each device to control the other!
For example: Increasing the speed or power of one toy will affect the other, creating the most intimate experience possible, no matter how many miles are between you.
We-Vibe: Long Distance Couples Toys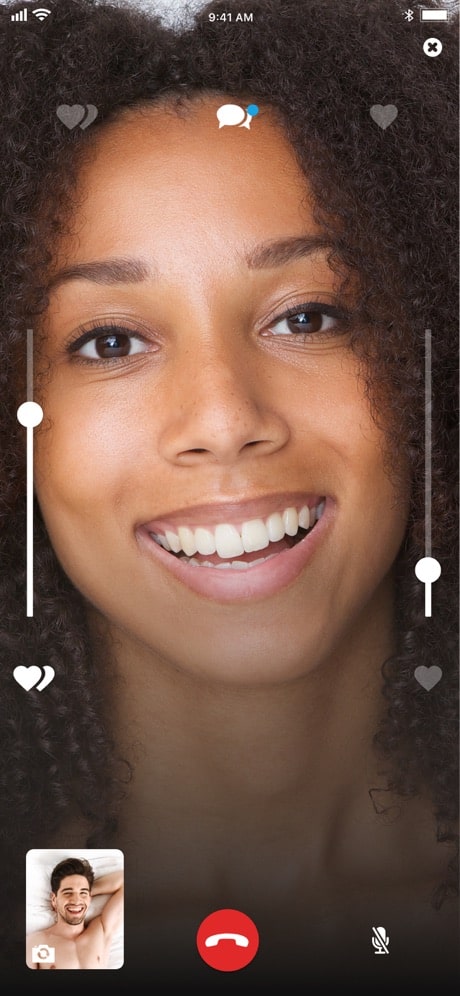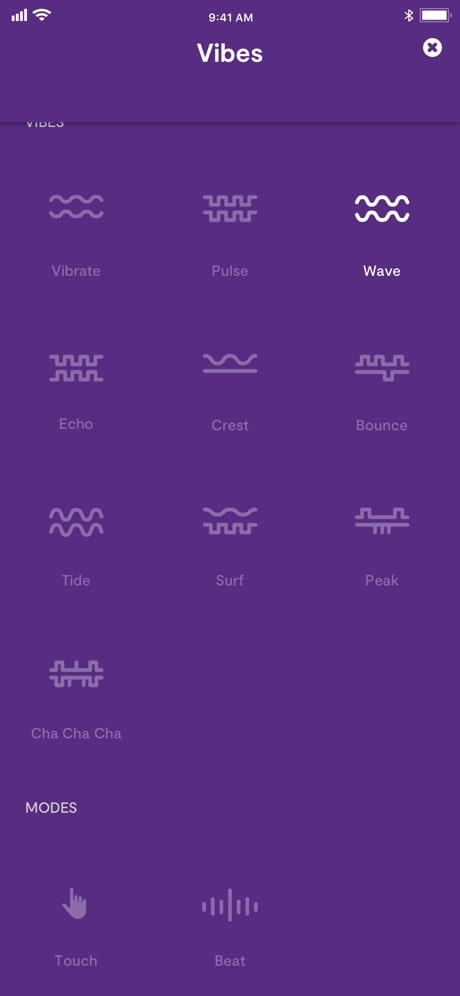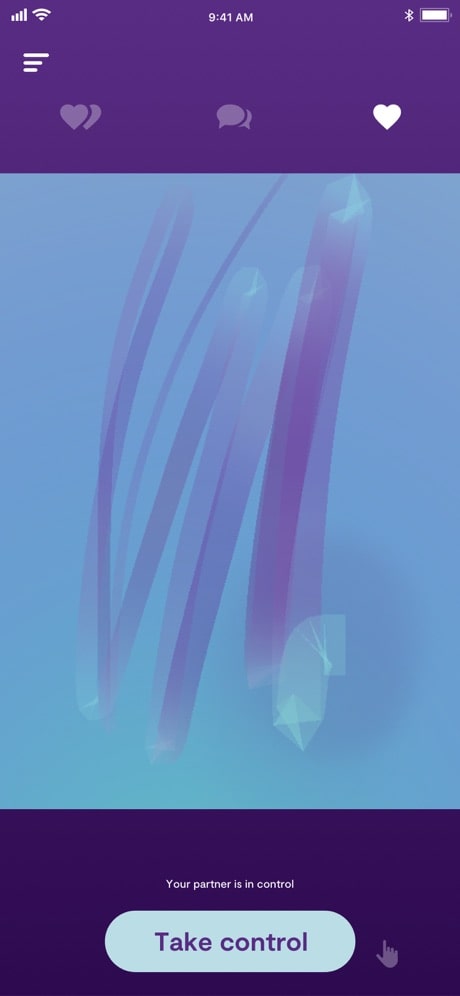 Who says you can't be intimate from hundreds or thousands of miles apart? We-Connect allows you and your significant other to control vibrations of vibrating sex toys for one another.
You can create your own vibe, based on intensity, duration, and vibration type.
Compatible vibrators can be found in stores across the world, or you can opt to purchase right from their website.
OhMiBod Remote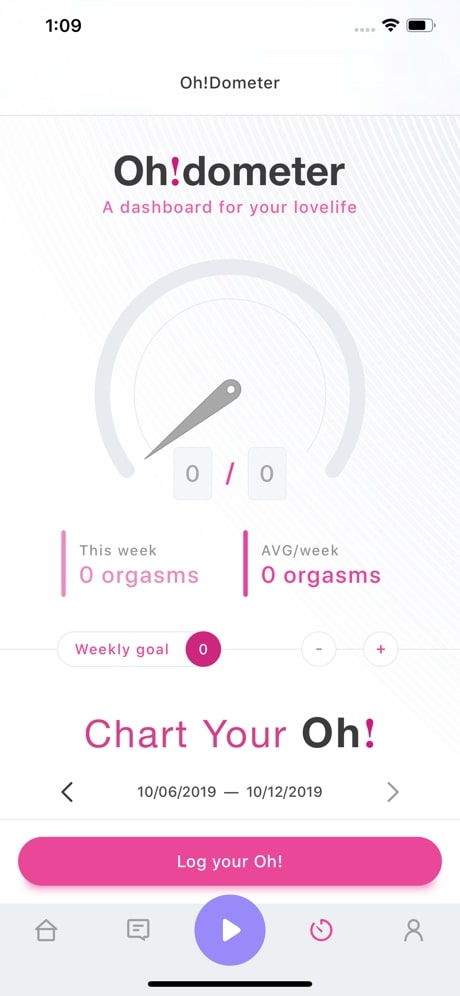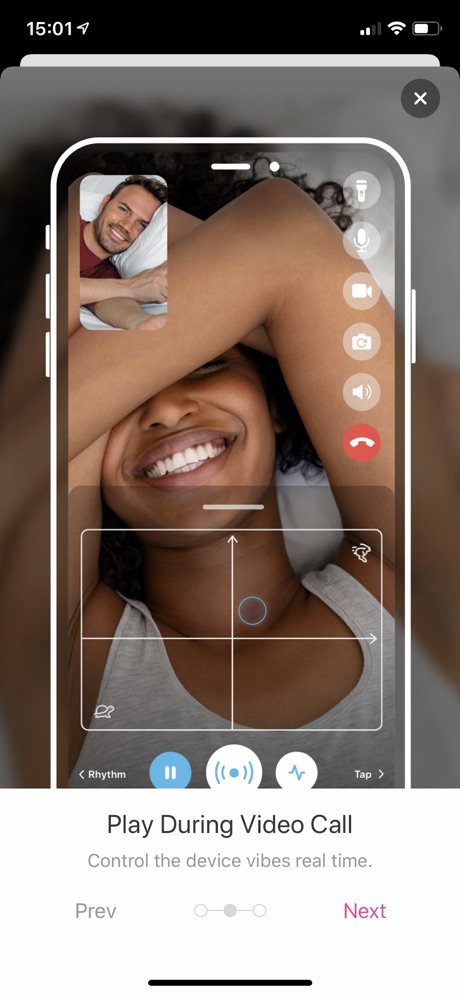 With the OhMiBod Remote, you can do so much more than just control each other's toys.
You can also set you or your partner's device to match the beat of a custom playlist or react to ambient sound.
Other features include the ability to create endless custom vibes, which can always keep your significant other guessing about what's coming next.
OhMiBod make amazing wearable devices: Check out our recent article on the best wearable vibrators with long distance control.
Vibease App
Vibease is another app that allows you and your significant other to control each other's pleasure while using a Vibease toy.
The app serves as a remote control, allowing you to control the vibrations from anywhere.
You can even have a live chat through the app or play an intimate audio book while having fun.
Has the Vibease Smart Vibrator caught your eye? Check out our in-depth Vibease Review and see why it's a great option for long distance couples wanting to level up their intimacy from afar!
App Games For Long Distance Couples
Happy Couple App: Cute Couple Quizzes
Happy Couple is a quiz game for couples to learn more about one another.
It's perfect for long distance couples, as it can be hard at times to learn new things about somebody while miles apart.
The daily quiz features 10 new questions each day, which we think is a perfect amount for some relationship focused time, without being too consuming.
Desire: Couples Dare & Game App
Desire is an app that allows you and your partner to give each other dirty dares from a pre made list of hundreds of possible dares.
The categories include dress code, roleplay and fantasy, and more.
This is a great app to use before a visit, as you can "cash in" on some of your dares when your partner least expects it!
Long Distance Truth or Dare App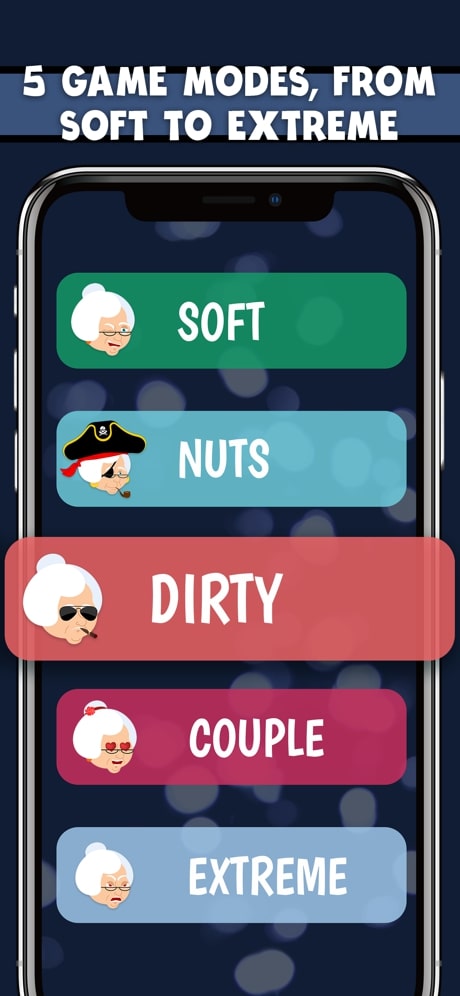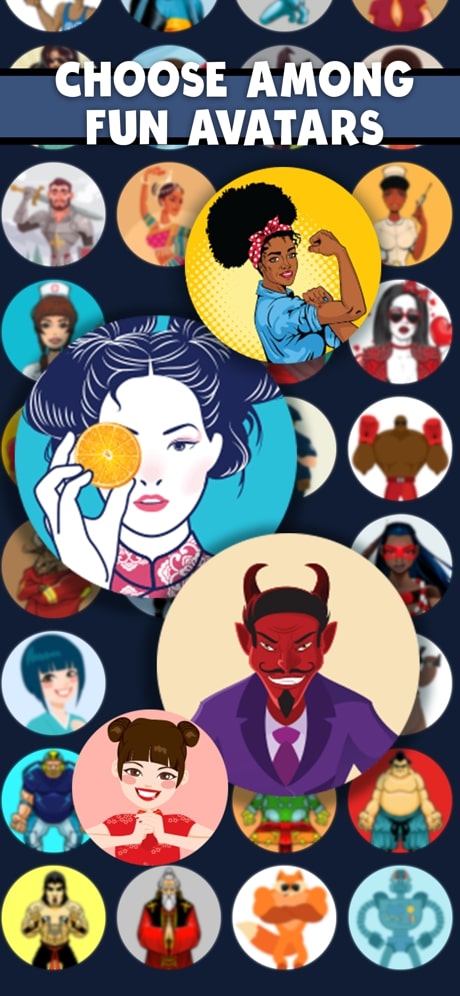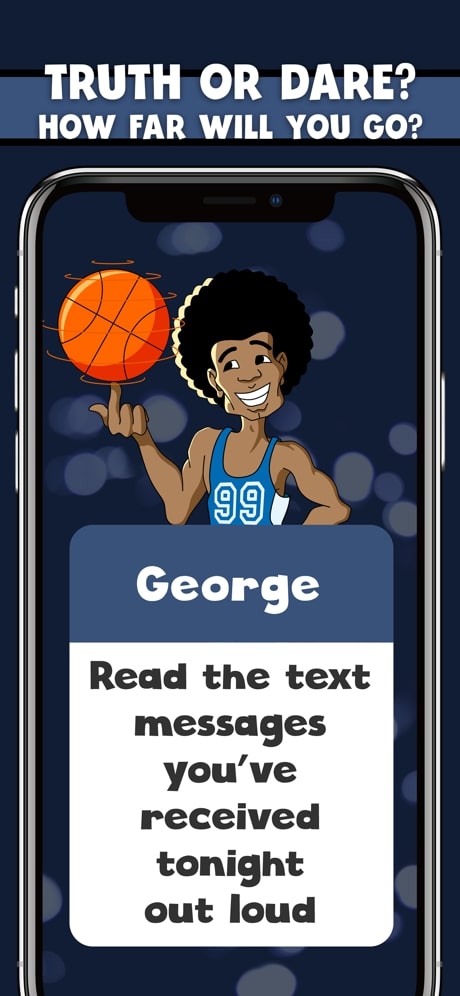 This app combines the dares that so many other apps incorporate, with truth questions that allow you to learn more about your significant other.
The great thing about this long ditance truth or dare app is that you can select from five levels—classic, dirty, couple, and hardcore. In other words, if you only have a few minutes to play, and you don't feel like getting all revved up right before bed, you can choose from classic truths and dares.
On the flip side, if you want to add a touch of naughtiness to your Skype date, you can choose dares from the "hardcore" list. There are over 10,000 questions, so you'll never be bored!
Honi App: Quizzes, Dares & Challenges For Couples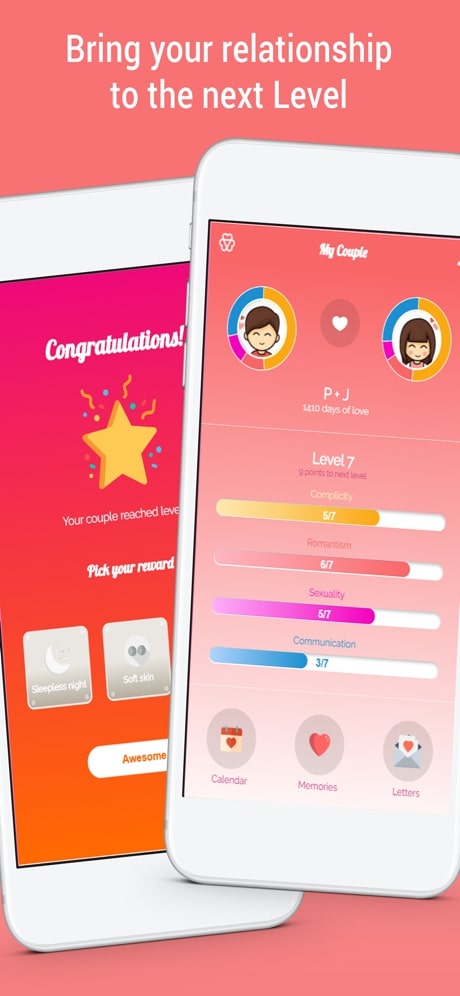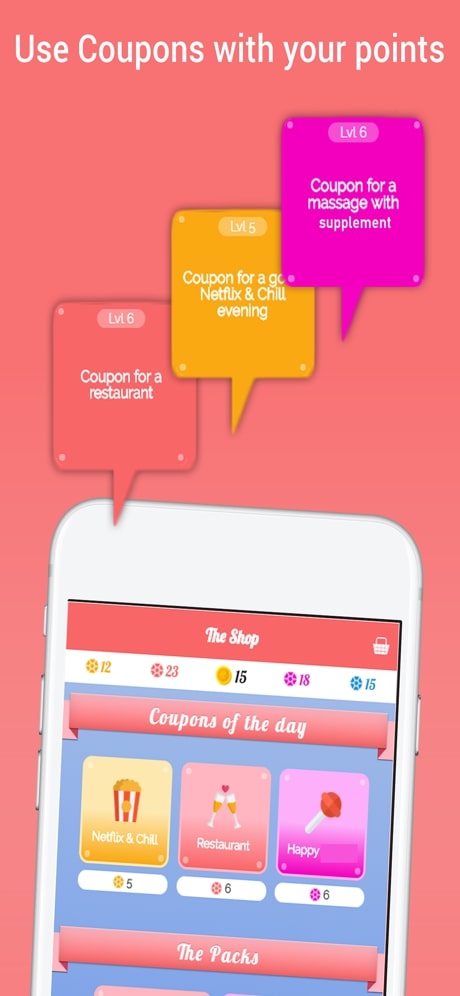 Honi is a great app that centers around dares and challenges for couples.
It's tons of fun, and it's made with LDR couples in mind. There are over 500 challenges, with varying levels of difficulty, for a truly unique date night.
Some challenges can be simple and clean, such as telling a favorite joke, while others can be more complex and raunchy.
You can even create your own challenges based on your unique relationship!
Miscellaneous Long Distance Relationship Apps
Long Distance Relationship Countdown App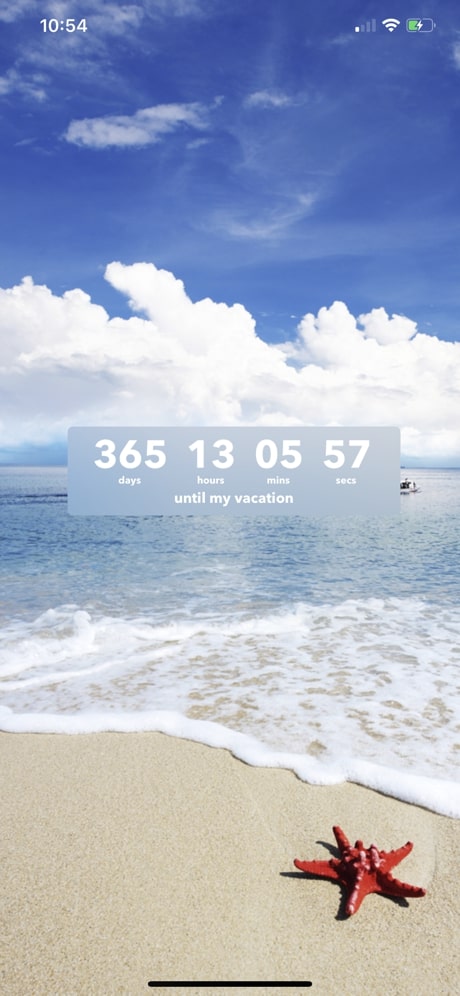 The Countdown app is just what it sounds like, a way to count down the days until a milestone.
This can be the next time you see your boyfriend or girlfriend, your anniversary, or one of your birthdays. You can even select music or photos for the background of a particular countdown!
It's super easy to use, and it's the perfect way to get pumped up for your next visit or anniversary celebration.
Lovedays: Countdown & Anniversary App For Couples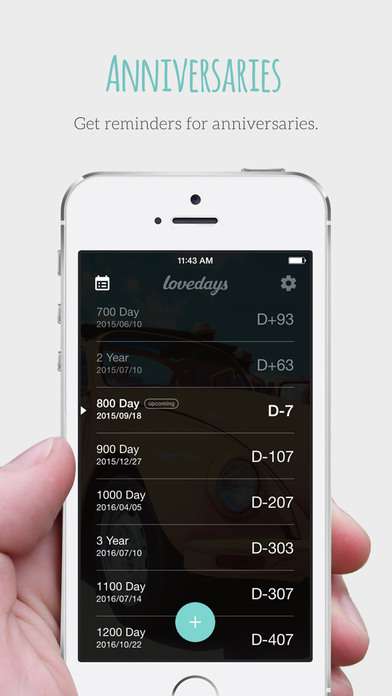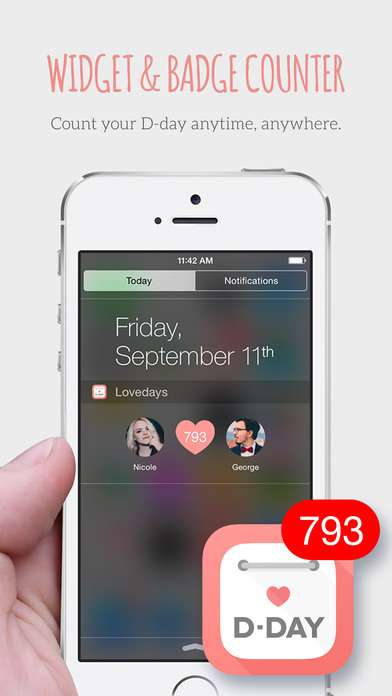 Lovedays refers to their app as "D-Day for couples".
It's a countdown app, but it does so much more than just show you how many days are left until your next date or anniversary. It even allows you to change your phone's lock screen or background to a photo with how many days are left in your countdown.
Don't worry… no awkward boxes or unnecessary details on this app. The countdowns and pictures are actually really aesthetically-appealing!
Gyft: Gift Card Wallet App
A text message or Skype date is never a bad thing, but sometimes it's nice to find different ways to show your significant other you're thinking of them.
Gyft allows you to send gift cards from a wide variety of stores, restaurants, and internet sites like Starbucks to iTunes.
Is your partner having a tough day? Send them a $10 Chipotle gift card so they can enjoy their favorite burrito bowl.
The app is super easy to use, and it's a great way to show you care!
Now It's Your Turn!
We've searched far and wide for the best apps to help make your long distance relationship a little bit easier.
Which apps do you love to use? Join us in our LDR Support Group and let the community know!
Our

FREE

7 day LDR challenge is BACK!
Unlock better date nights, deeper communication plus a stronger intimate & emotional connection.
SECURE YOUR SPOT!
---
Hi, we are Lolo (Canada) & Nate (Australia) a couple that had to go through all that a long distance relationship has to offer, just like you. With our experience and lessons learned we want to help you keep your long distance relationship as strong as ever and ultimately last the distance!